As broken or lacking as the U.S. system might be, there are other countries that have it worse. This is exactly why some women will do almost anything to give birth here, why they're willing practically scam the system to secure U.S. citizen status for their unborn babies.
Some will even go so far as to pay thousands of dollars to stay in what's known as "maternity hotels," places that house foreign pregnant women until after they've given birth. Homeland Security recently swept twenty in California; they hope it sends a message.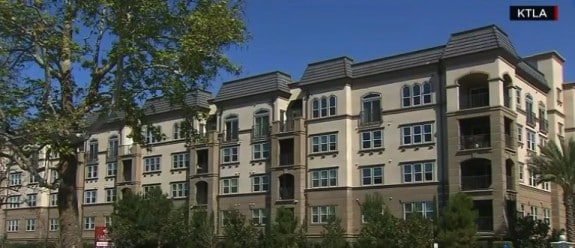 The concept isn't a new one. In fact, one study found that somewhere around 40,000 babies born to women here on travel visas are born each year. But the problem comes in when various illegal activities are associated with giving birth in the United States, and, according to the feds, many of these maternity hotels are steeped in tips, tricks, and schemes designed to help mothers give birth to a U.S. citizen.
"It's not necessarily illegal to come here to have the baby, but if you like about your reasons for coming here, that's visa fraud," special agent Claude Arnold, in charge of Homeland Security Investigations for Los Angeles, told NBC News.
But according to NBC News, which was on the scene during the sweep, none of the women found in the hotels were arrested. Instead, they're being used as material witnesses in the case against the ringleaders of these maternity hotels. According to the feds, these ringleaders—who they were specifically targeting with their sweep—are making hundreds of thousands of dollars housing and coaching these women. In addition to any of the charges associated with running the hotels, some may even face charges that range from marriage fraud to tax fraud.
So how do these operations work?
Women who end up in maternity hotels usually find them through websites. On those sites, the organizations "sell" the benefits of having an American child: 13 years of free education, low-cost college financial aid, less pollution, and a way for the entire family to emigrate to the U.S. once the baby becomes an adult.
Once contacted, many of these organizations then coach the women in how to get to the United States. Women are often told to go through Hawaii, Las Vegas, or Korea to avoid suspicious immigration officers in Los Angeles. They're also instructed to lie and coached on how to hide their pregnancy from immigration officials.
Upon their arrival, women are set up with living quarters. One luxury property in Irvine California, The Carlyle, housed women for around $3,000 a month. Their fees included a two-bedroom apartment with private balconies, a resort-style pool, cabanas with flat-screen televisions, shopping trips, outings, trips to the doctor, and coaching in how to handle the delivery of their babies. Some locations, like the Pheasant Ridge apartments in Rowland Heights, even included a baby nurse.
When it came time to deliver, the women were sent to hospitals throughout Orange County. Most of them received discounted rates for the indigent, resulting in a bill of anywhere from $4,000 to $0 instead of the full-price delivery costs of about $25,000. Multiply that to more than 400 babies in a two-year for just one hospital and you're looking at a serious loss for hospital staff. Yet one baby, born back in April, was connected to parents spending money from an account with nearly a quarter of a million dollars in it.
Then, when it's time to return home, the women are assisted in obtaining a travel visa for their American baby, giving them an opportunity to return to the States with their child for the benefits they'd been hoping to rake in.
"I am doing this for the education of the next generation," one of the women told NBC News.
Related Articles: