When I spotted Fisher-Price's On-The-Go Baby Dome at the ABC Kids Expo in Las Vegas Las year, I knew it would be a hit with parents. Just over thirty inches in diameter, the Baby Dome is a compact play and napping space that parents can use at home or while traveling.
Out of the box, all you need to do to get going is snap the two frames on each side of the unit. In less than 5 minutes you're up and going – and there are not tools required for assembly!
To get going all you do is pull the two legs out, press the button on the side and the whole unit drops down and opens up.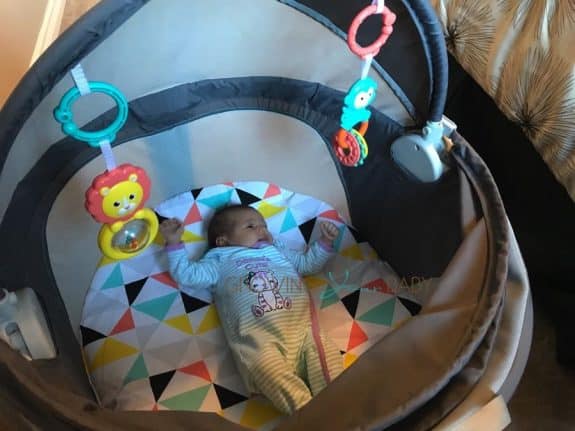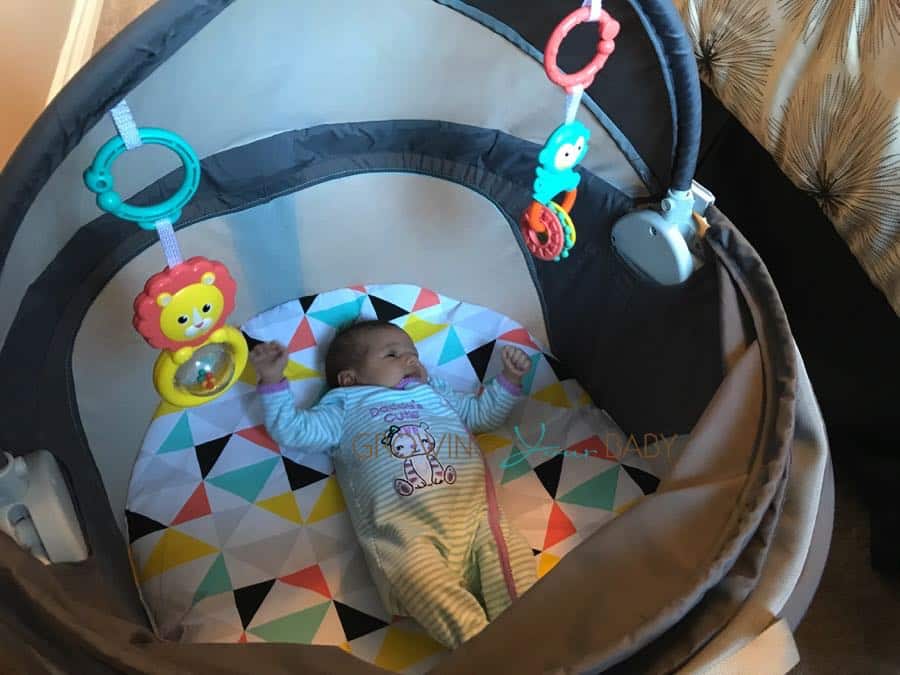 Inside there is a padded mattress to keep your baby comfy and two toys hanging from the canopy to entertain.
The outside of the dome is made of mesh, which offer airflow on a hot day and protection from bugs during the Summer.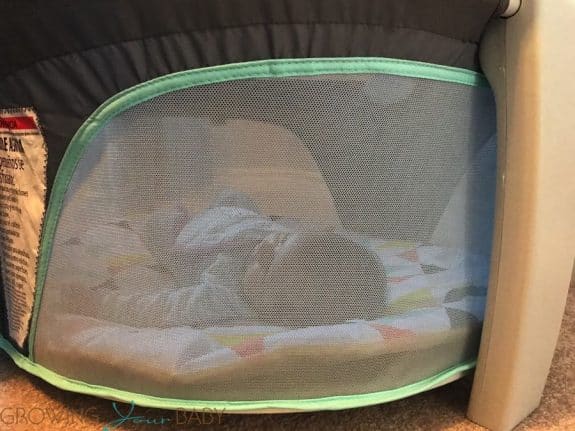 The canopy on the On-The-Go Baby Dome can be buckled shut to shield your baby from the sun and give them some privacy during nap time.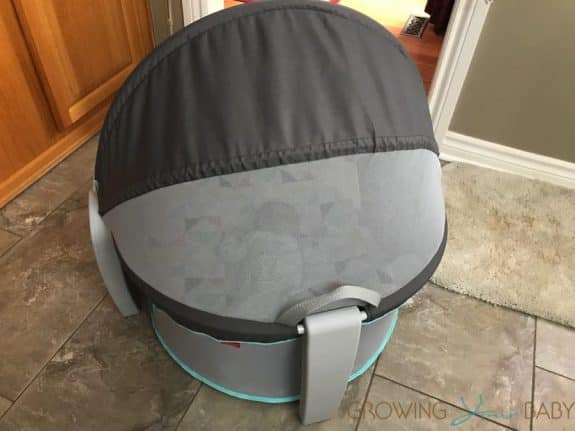 The front canopy of the dome can be folded down but the back is fixed in the up position.
When you're done the whole unit collapses to be stored easily while handles on the side allow it to be carried from room to room.
My sister uses the baby dome with my new niece and loves that it's so portable and easy to take from room to room or to my parent's house when she's visiting.  It's a lot less work than the playard.
The baby dome also has a reinforced bottom so they will be able to use it when the weather gets nicer outdoors.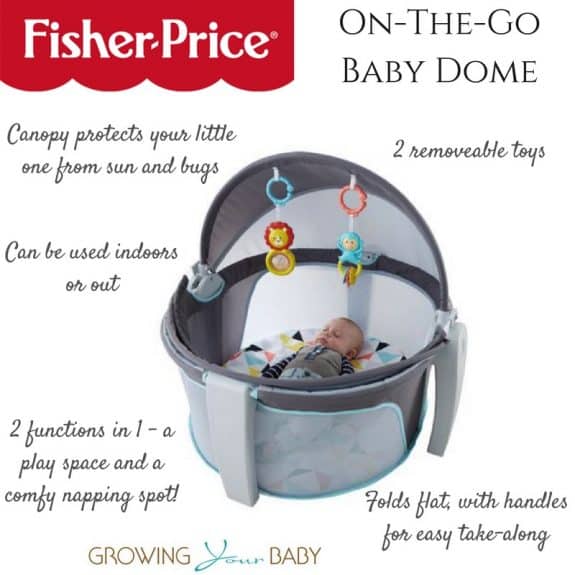 DISCLOSURE: Thank you to Fisher-Price for sending us the Baby Dome for review. As always, the opinions are mine.
---
[ad]