I have been on the hunt for a good wagon for my son for some time now.
I saw this 'vehicle' at Toys R Us but didn't give it a second thought because I thought it was a tandem stroller.
It wasn't until my girlfriend e-mailed the link that I realized this stroller wasn't a stroller.
Equipped with 8 wheels and a frame that conveniently folds down for easy storage, this wagon allows your children to sit facing one another for easy interaction while out for a walk.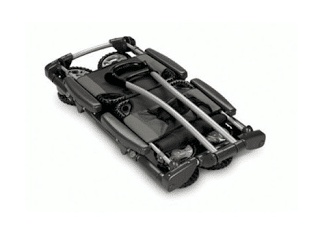 ---
Each seat features it's own canopy, which is removable, and a safety belt for both kids.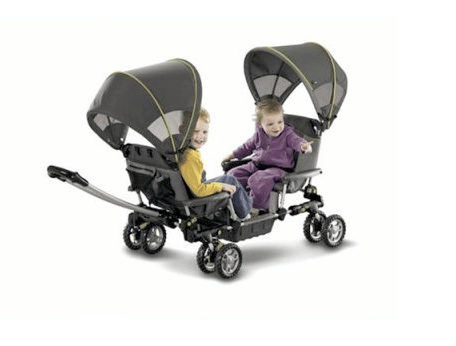 The only thing that this KUV is lacking is good storage and a cup holder for a bottle, sippy cup or coffee.
*Fisher-Price no longer sells this Wagon*