The five year old held hostage for a week in rural Alabama is safe after his kidnapper was killed by US agents during a rescue operation. The boy named Ethan was reunited with his mom after the terrorizing events of last week and is thankfully home just a couple of days before he celebrates his sixth birthday.
The ordeal began on Jan. 29 when a gunman boarded a school bus and demanded that the kids inside be turned over to him. The man was later identified as Jimmy Lee Dykes, 65, a Navy veteran and a retired truck driver.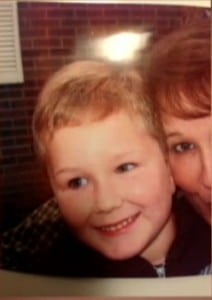 The school bus driver Charles Albert Poland refused, and was fatally shot by Dykes. Poland died a hero and the commotion helped all the kids escape except Ethan.
Ethan was taken by Dykes to his property and kept in an underground bunker. Authorities began negotiating with Dykes immediately and supplied through a pipe, coloring books and medication for Ethan.
Little Ethan has Asperger's syndrome and attention deficit hyperactivity disorder.
On Monday though FBI Special Agent Steve Richardson told reporters that negotiations were not going anywhere and they decided to intervene when they saw Dykes holding a gun.
It is believed that the authourities could see Ethan and his abductor through a camera. It was also revealed that Dykes had reinforced the bunker in Midland City, Alabama, in an attempt to prevent entry by armed Special Weapons and Tactics (Swat) officers.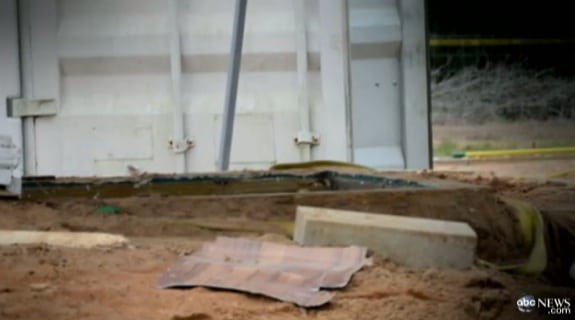 At 3:12 p.m. CT Monday an FBI team entered the bunker. Those in the vicinity heard a loud explosion that may have been a concussion grenade and then saw ambulances and fire trucks head to the scene according to CBS News.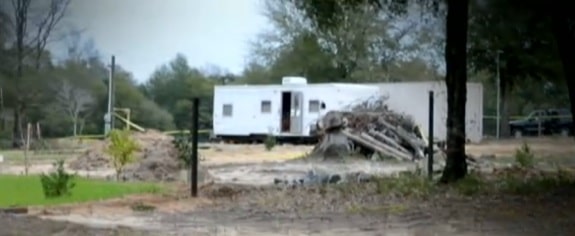 Bomb technicians later found two explosive devices, one inside the bunker and another inside the plastic pipe from where talks were going on between the authorities and Dykes.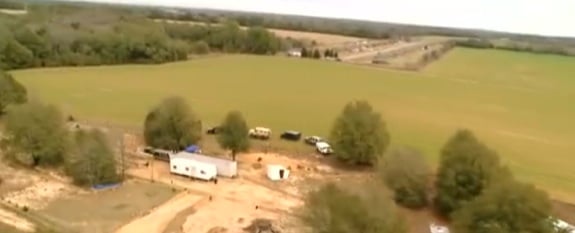 During the operation that followed, Dykes was killed and Ethan rescued, reunited with his mother and was taken to the hospital.
Agent Richardson who visited Ethan at the hospital says,
"I have been to the hospital, I have visited with Ethan. He is doing fine. He's laughing, joking, playing, eating, the things you would expect a normal 5- to 6-year-old young man to do. He's very brave, he's very lucky. And the success story is that he is out safe and doing great."
Dale County Sheriff Wally Olson added
"He's a very special child. He's been through a lot. He's been doing a lot. By the grace of God, he's okay. And that was the mission of every man and woman on this compound, every law enforcement officer, every first responder, all of the community who has prayed to bring him home safely."
The rescue ended a hostage drama that disrupted the lives of many in a tranquil town of 2,400 people set amid peanut farms and cotton fields some 100 miles southeast of the state capital of Montgomery
Dykes was a Navy veteran who had spent almost five years in Vietnam. In 1995 he was arrested for improper exhibition of a weapon but later the charges were dismissed. In 2000 he was again arrested for marijuana possession.
He returned to Alabama about two years ago, moving onto the rural tract about 100 yards from his nearest neighbours. According to them he was a loner and hated authorities.
They said he once beat a dog to death with a lead pipe, threatened to shoot children for setting foot on his property, and patrolled his garden at night with a torch and a firearm.
Thankfully, Ethan is now back with his loved ones and just in time to celebrate his sixth birthday on Wednesday.
---
[ad]