Promotional photos were released this week of the new London Fog campaign featuring Gisele Bundchen looking as stunning as ever. The only thing missing? Her baby bump!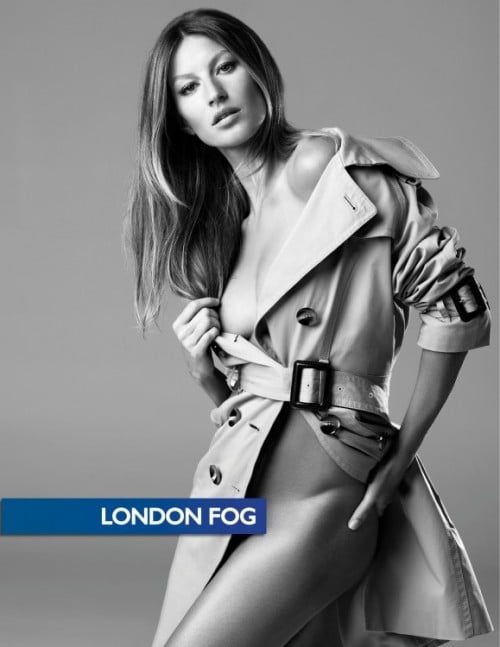 London Fog's Chief Marketing Officer Dari Marder said:
"Although Gisele was photographed while pregnant, most of the shots have been retouched to respect her privacy during this wonderful and personal time in her life.

"Nobody is sexier or more beautiful than Gisele Bundchen in nothing but a London Fog trench coat, even with her visible baby bump."
The adverts for the company will be published in October, when it is rumored she will be around seven months pregnant.
The Brazilian beauty is rumored to be due to give birth on December 14.
So far, Gisele has refused to confirm reports she and husband Tom Brady are expecting their first child together. I guess only time will tell…
At some point Gisele won't be able to hide that she is expecting. It's just weird to me that she would go to such lengths to cover up the shape of her body. It's not like her stomach is see-thru and we can see her growing baby.
---
{SPLASH}
---
[ad]