Mr. Bones Pumpkin Patch in West Hollywood was a hot spot this weekend!
Gwen, Gavin and Kingston were seen there picking out their Halloween pumpkins as were many other celebrity families.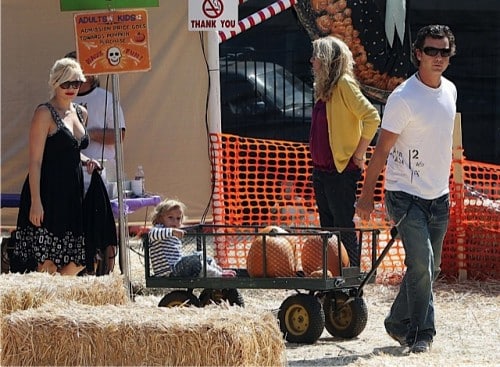 The 3 recently welcomed new baby, Zuma Nesta Rock into the family in August.
We can't wait until he makes his first public appearance!