In response to the recent media frenzy hoping to get the first good photo of Zuma, Gwen Stefani has posted this picture on her website introducing him to us properly.
The following was written by the star:
We wanted to share with you the first photo of Zuma Nesta Rock Rossdale. Gwen, Gavin, Kingston and Zuma are all doing well and enjoying being a party of four.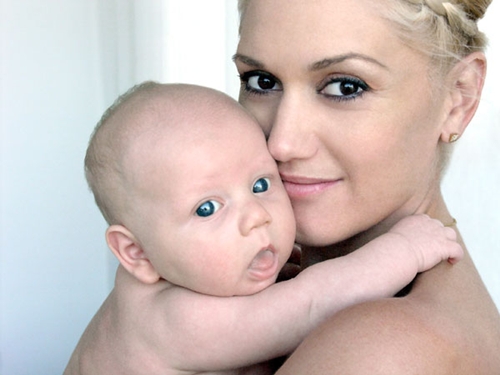 ---
[ad]