Just a couple days after revealing she is dating again, Gwen Stefani was spotted out with her boys attending a Sunday Service at Church.
Gwen arrived with her boys, and dad in tow. She was chic in a jean jumpsuit and leather boots as she carried her youngest son from the car.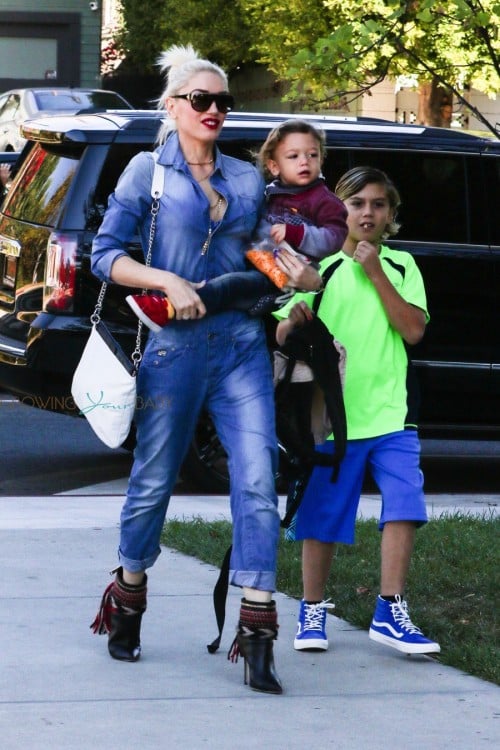 On the way out, her middle son Zuma stole the spotlight when he posed for the cameras, while carrying his mom's purse.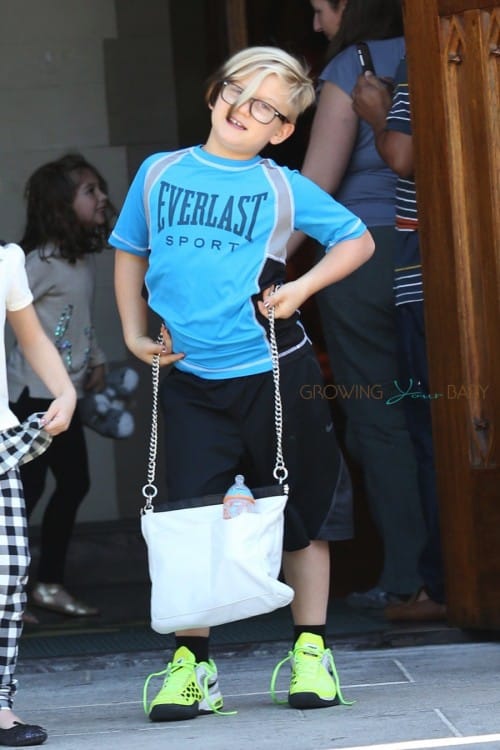 Just 3 months after announcing a split from her husband, Gavin Rossdale, Gwen broke the news that she is dating her Voice co-star Blake Shelton.
The singer opened up about the new relationship while speaking with #Uncorked hosts Leigh Ann and Courtney in an interview that will air on Monday at 4 p.m. CT.
"He's a pretty rad guy, I have to say that.  There's been loads of people that have helped me with this tragedy," Gwen said of her divorce from Gavin Rossdale, which was recently finalized. "There's definitely key people that have pointed me into the right direction. Blake really helped me. Not to change the subject, but it's kinda on the same subject, Pharrell was literally like a guardian angel."
Gwen and Blake's relationship is still very new, but the pair isn't keeping it a secret.  Earlier this week, Gwen attended a Country Music Awards after party with Blake and they have also reportedly written a song together!
[AKM/GSI}
---