Halle Berry and fiance Olivier Martinez posed for photographers on Thursday while attending the Toiles Enchantees event as part of the 2013 Champs-Elysees Film Festival on Thursday in Paris, France.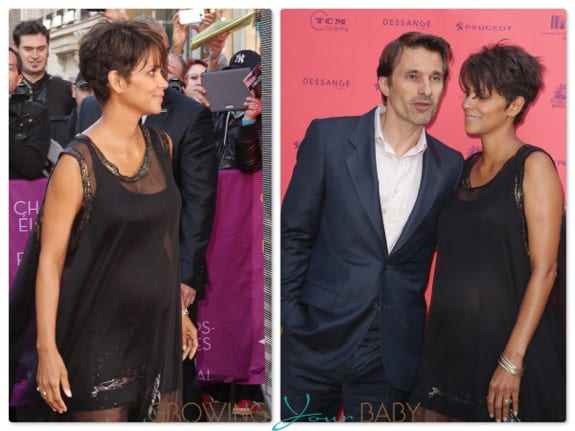 Due this Fall with her second child, the actress wore a sheer black Tramando dress that showed her growing belly.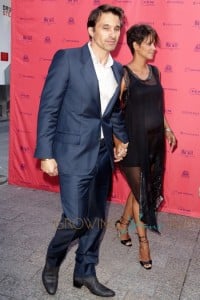 While joking with reporters on opening night of the festival, Olivier talked to People.com about his experiences walking red carpets.
"It's not the first one, not the last [I've been on]," he said with a smile. "It's part of the job." The actor noted differences between the press line in his home country versus the United States.

"I'm French — it's less important," Martinez explained. "Meaning, I remain a Frenchman in America, but I adapt to American culture. I feel good there — but I'm still a foreigner."
And then he revealed a little more – the sex of the baby!
"My son will be an American."
When it was announced that Halle was pregnant, many news sources reported that she was expecting a boy. During an interview with CNN she brushed the rumors off insisting she didn't know the sex of the baby.
"I don't know, I don't know," she said when asked whether she was having a son, stressing that all she wanted was for the baby to be "healthy."
---
{INFPHOTO.COM}
---
[ad]