The U.S. Consumer Product Safety Commission and Health Canada, along with Hauck Fun For Kids, Inc., of Ontario, Canada, yesterday announced a recall of about 28,400 Hauck Nerf® Battle Racer go-karts because the steering wheel on the go-kart can detach, break or crack while in use, posing a laceration and/or collision hazard to young children.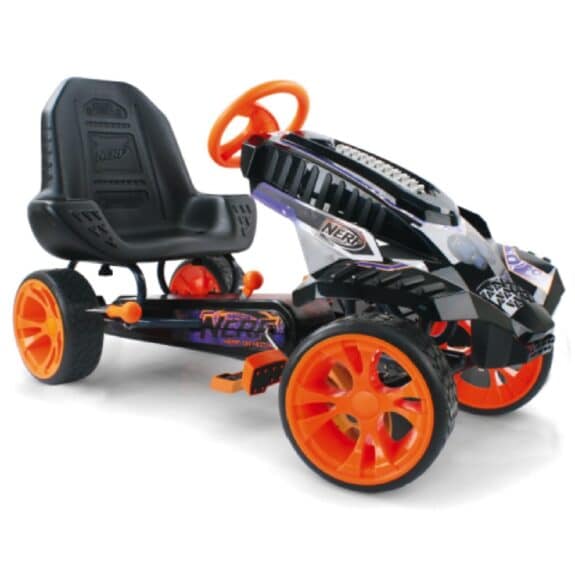 Hauck has received 639 reports in the United States of the steering wheel detaching, breaking or cracking with one resulting in a laceration to a child's face requiring stitches and one resulting in a minor scrape to a child's chest.
This recall involves the Nerf® Battle Racers, a four-wheel pedal powered go-kart for children ages 4 to 10. The "Nerf" logo can be found on each side of the go-kart and is etched into the black seat. The wheels are black and orange. It measures approximately 50 inches long by 27 inches high by 24 inches wide. The model number T91869, and the date of manufacture is printed on a white sticker located on the underside of the seat. Only go-karts with a date of manufacture between 01/2016 and 03/2017 are being recalled.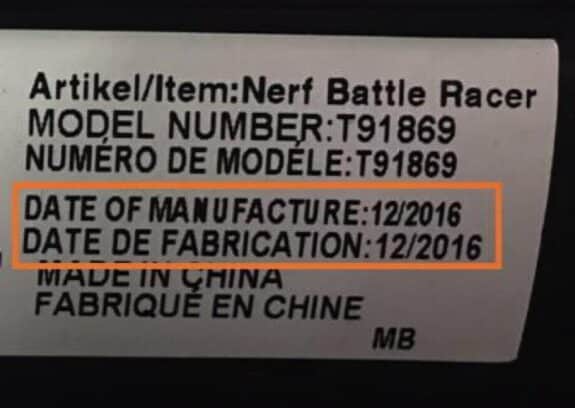 Consumer should immediately stop using the recalled go-karts and contact Hauck at 877-428-2545 from 9 a .m. to 5 p.m(M-F) or online at www.hauck-toys.com and click on "Product Recall" at the bottom of the page for more information on how to get a new steering wheel.