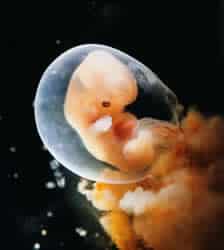 Women with high blood pressure during early pregnancy are more prone to having babies with birth defects says a new research in the British Medical Journal. The researchers add that the drugs taken to control the blood pressure before pregnancy and in the early months can actually prevent the risk.
Angiotensin-converting enzyme (ACE) inhibitors are drugs taken to control blood pressure and in pregnant women these drugs are known to have toxic effect on unborn babies in the second and third trimesters.
But to analyze the effects of these drugs in the first trimester, a research team led by Dr De-Kun Li of the Kaiser Foundation Research Institute in California studied how ACE inhibitors could increase risk of birth defects.
They studied the health records of 465,754 pairs of mothers and infants in California between 1995 and 2008, and concluded that while the drugs did not cause defects, the underlying hypertension itself could increase the risk.
On an average one in 200 babies have a birth defect, but the researchers found that for mothers who had hypertension, the risk increased with up to five in 800 babies with a 1.25 times increase.
The researchers also found that high blood pressure raises the risk of a baby having a congenital heart defect by 41% and of having a neural tube defect, which can cause serious disabilities such as spina bifida, by 43%.
Professor James Walker, senior vice-president of the Royal College of Obstetricians and Gynaecologists, said the study has helped solve the problem of whether a pregnant woman with high blood pressure should take the ACE inhibitors in the early months or not.
"While this paper tells us that hypertension is associated with a slight increased risk of birth defects, smoking and excessive alcohol consumption in pregnancy are both greater risks than hypertension," he added.
Professor Alastair MacLennan, professor and head of discipline of obstetrics and gynaecology at Adelaide University in Australia, believes that the research also shows the importance of having a baby at the right time as with age the risks of diabetes and high blood pressure only increase.
He said, "For the general public, the message is that to reduce the risks from high blood pressure and diabetes in early pregnancy they should not leave having their family too late in reproductive life, that is over age 35, they should avoid obesity and, if diabetic, they should have good glucose control before trying to get pregnant."
Related Articles:
---
[ad]