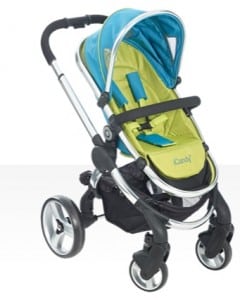 We are excited to announce that the long awaited iCandy Peach is finally available in the US!
The UK-based company announced today that the Peach will hit retailers this month. The Peach offers the unparalleled safety and baby-centric design of its sister lines, combined with a new ultra-sleek look and several product advancements, providing the ultimate stroller experience for both parent and baby.
As with iCandy's 3 previous models the Cherry, Apple and Pear travel systems, the Peach incorporates a rear-facing seat option to promote parent-child interaction deemed by the UK's National Literacy Trust a useful tool in the development of good speech. The reclining, three-position seat has a forward-facing option as well for toddlers more eager to experience the outside world. Additionally, Peach features iCandy's signature flat-lying bassinet, which studies indicate can positively affect lung and spinal development. iCandy promotes the use of a flat-lying bassinet for the first six months of a child's life for optimal health benefits.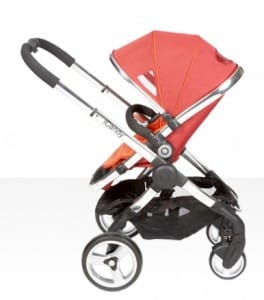 In addition to the health and wellness benefits, iCandy's team of expert engineers factored in all of the luxuries and conveniences enjoyed by today's parents when developing the Peach.
The new features include:
Flat-lying bassinet which can be easily removed with one hand so sleeping baby is not disturbed
Flat-lying bassinet which is also suitable for overnight sleeping, giving parents one less thing to pack on overnight trips
Option to convert from a single to a double allowing the stroller to grow as the family does
The easy-close chassis is folded in a single fluid motion and also has a durable carrying strap
Extra-large storage compartment
Fabric that can be easily removed (hidden zippers do not compromise style) and a liner that is machine-washable
Three new stylish colors: Sweet Pea, Tomato and Black Jack
All-wheel suspension and durable, puncture-free foam tires for safe and smooth transportation
Extra-long, adjustable hood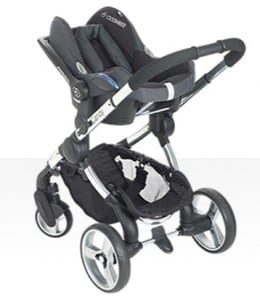 "Since our U.K. debut in 2005, iCandy has become a leading global brand defined by impeccable design and cutting-edge safety enhancements," said Martin Boyle, Vice President of iCandy America. "In the UK, when you see an iCandy pass by you know the parent has made an active decision to provide the best in care and style for their child. iCandy's strollers have been a huge success internationally and we're confident that American parents will adopt the same outlook towards our baby travel experience."
Look for the iCandy Peach to debut at several independent baby retailers across the U.S. in March 2011. For further details, including iCandy's complete U.S. product line, accessories and retailers, please visit www.icandyworld.com.
---