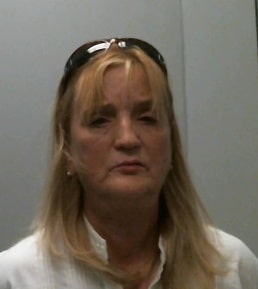 Even though the summer is almost behind us, the danger of leaving children in hot cars still remains. During Labor Day, the quick reflexes and speedy thinking of a good Samaritan saved the life of a small child that had been left in the back of a vehicle in the hot Texas sun.
The harrowing rescue happened at a local Wal-Mart in Crowley, Texas, where authorities say that grandmother Deborah Reece, 60, left her two year-old granddaughter in her vehicle while she proceeded to enter the store and shop for groceries at around 5:30 p.m. When police and firefighters arrived on the scene, they found two women who were doing everything in their power to cool off the little girl.
Reece is being charged with child endangerment, which is a second degree felony. She was released on bond Tuesday evening. Authorities say that Reece told them that her granddaughter had been asleep when she arrived at Wal-Mart, and claimed that she did not notice the girl when she exited her vehicle. Video surveillance shows that the child was left alone, harnessed in her car seat for over an hour.
If it hadn't been for a car parking next to the vehicle, this story may have had a very different outcome. When a woman got out of her vehicle, her attention was drawn to the car next to her, with the screaming child inside. She tried the door, and luckily found it unlocked. The woman pulled the girl from the vehicle and began frantically running towards the Wal-Mart entrance. That was when Ashleigh Womack ran into them.
Womack describes the ordeal after she encountered the woman, "I said, 'Ok, we need to take her inside. Get her cooled down, get to law enforcement." Taking the girl from the other woman, Womack went directly to a store police officer, and then set off to find some cold water. Describing the child's condition, Womack said,
"She was very sweaty, very flushed. Her cheeks were just bright, bright red. I could wring water out of the ringlets of her hair. She just lay in my arms. I held her for about 30 minutes."
The toddler was then transported to the hospital by first responders, where she was treated for heat exhaustion. She was released late Monday evening. On Labor Day, the temperatures in Crowley were recorded to be between approximately 95-97 degrees. Law enforcement credits both women as good Samaritans and say that they saved the little girl's life. Womack, a mom to two children, one being the same age as the girl in the car says that she followed her instincts when it came to helping the young girl. She says, "If I had been the very first one to that door and it had been locked, I wouldn't have given it a second thought to run around the other side and break a window."
---
[ad]