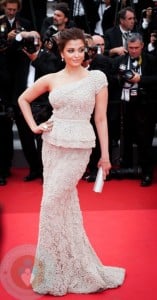 Exciting news for Indian actress Aishwarya Rai and her husband Abhishek Bachchan. It was announced today they are expecting a baby!
Excited about the pending arrival, Bachchan's father Amitabh spilled the beans on Twitter, telling his followers: "I am going to become a grandfather! Aishwarya is expecting! So happy and thrilled!"
This will be the first child for the couple. The mom-to-be rose to fame when she was crowned Miss World in 1994 and was once referred to as "the most beautiful woman in the world" by People magazine. She has also starred in more than 40 movies, including Bride and Prejudice and Pink Panther.
Congratulations to the pair!
Related Articles:
---