On October 19th, 2007 Manna Manley welcomed her quintuplets into the world after only being pregnant for 28 weeks.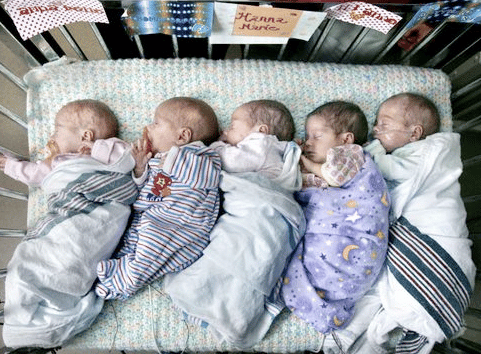 At birth the babies were small, but feisty, weighing between 1 lb 4.8 ozs and 2 lbs 2.7 ozs.
Now 12 weeks later, Anna Belle, Thomas David, Hanna Marie, Matthew Daniel and Lili Anne are doing so well, they no longer need assistance breathing.
On January 7th Lili and Hanna were released home and the couple is expecting the three remaining babies to follow in the weeks to come.
Indystar.com got this exclusive photo of the five bundled up in a crib.
The couple's official site has more pictures and updates.
Related Articles:
---