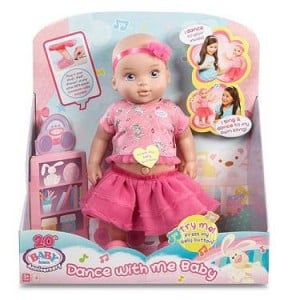 The holiday season is upon us and with that come all the toy commercials and catalogs and if you're like me you've seen the BABY born Dance With Me Baby in all of them!  Although I don't have a little girl, the first time I saw the commercial for the Dance With Me Baby I knew that it was going to one of the top toys of the season.
BABY born Dance With Me Baby is a beautiful doll that responds to music it "hears" and dances in tune to the beat. She makes it fun for everyone to dance and allows little girls to be silly and outrageous.
With a simple push of the button on her belly she'll start playing music and start dancing.   This baby doll is great for any little girl, she is dressed in bright pink colors and her songs have great beats and will get your dancing and moving to the music.
While she comes with some songs that she loves you can actually play your favorite music too! Yes that's right just hook up (the connecter is included) the doll to your Mp3 player and watch the doll dance to the music. What is really neat is that she actually dances to the beat of the music so fast music fast dancing, slow music slow dancing.
Designed for children three and up Dance With Me Baby is 14" tall and features a vinyl body which makes her washable, plus her outfit is removable so you can switch up her fashions.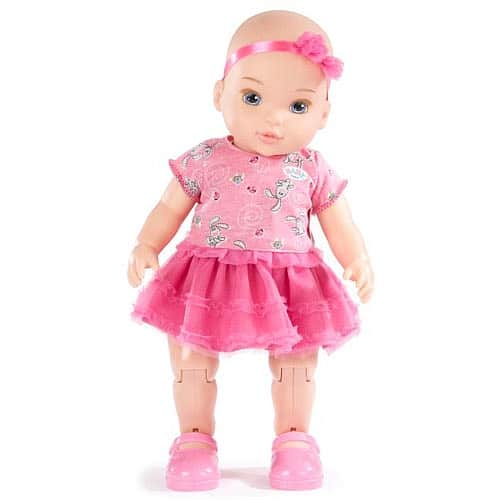 At $39.99 BABY born Dance With Me Baby is the perfect doll for your child's first imaginary adventures!
Product Features:
14" doll
Doll dances to the beat of all kinds of music
Dances from side to side and up and down
Comes with her own special song
Connect an MP3 player to hear your own music
She stops dancing when the song ends
Removable outfit for extended fashion play
Vinyl body and surface washable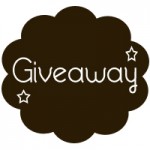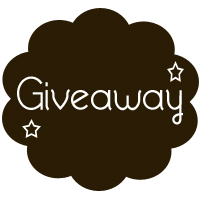 WIN IT!! Little Tikes is offering one (1) Growing Your Baby reader the opportunity to win a BABY born Dance With Me Baby of their own.
Congratulations to our winner: Kimberly!!