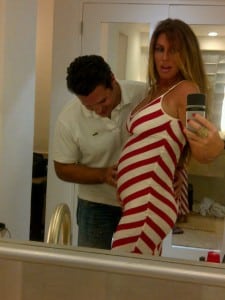 Not long after reality television personality Rachel Uchitel announced she was expecting, her baby registry was revealed online.
Best known for being Tiger Woods' former mistress, Rachel has reportedly registered at BabiesRUs for a some baby gear that is being scrutinized by some for being too expensive.
I had the chance to go through the registry and think that for a new mom, she did a good job of choosing some products that we would recommend to any of the moms who read this site.
Some of the items include:
Bloom Fresco Highchair
bugaboo Cameleon stroller
Baby Jogger Performance Jogger Stroller
Lillebaby EuroTote Red Carrier
Simplisse double electric pump
bloom cocoa rocker
Belle Upholstered Crib
Motorola Digital Video Baby Monitor with 1.5″ Color LCD Screen
Baby Bjorn Carrier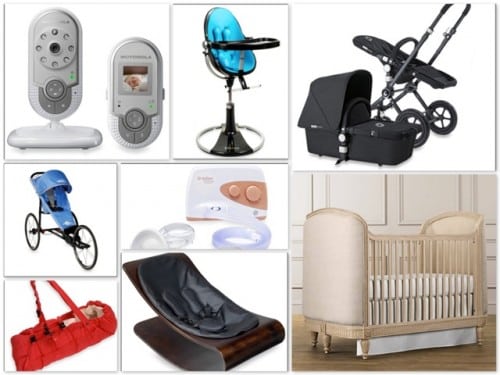 Every website online is sensationalizing the fact that she asked for 2 strollers, a $300 breast pump, a $1300 crib, a $500 high chair, a $300 infant seat. Really? The Simplisse pump is a great pump for a double electric, the bloom Fresco is one of the best (and most durable) highchairs on the market and the bugaboo Cameleon is a luxury stroller, but a practical choice because it can be used 9 different ways! A jogger is perfect for moms who want to get back into shape after baby and the Graco SmartSeat All-in-One Car Seat can be used from birth to 100lbs.
The Belle Upholstered Crib is a perfect crib for a traditional nursery that also converts to a toddler bed and the baby Bjorn carrier is, well, a great choice for new moms.
When you register for your new baby you should always choose items that you will suit your lifestyle and taste. Don't ever sacrifice safety for price and know that friends and family won't always agree with your choices. A stroller, for some, is just as important as a car because it is an item you will use everyday for the next 3 years.  Plus, putting a gift on your registry, just gives your family an idea of what you would like for your baby.  It is also not uncommon for more than one person to go in on a gift if it is out of their budget.
There are 5 places you should never scrimp on when you are buying for baby and they are Car Seat, High Chair, Crib, Stroller and breast pump.  I personally think that Rachel has done a great job picking items that will last through this baby and possibly the next two.  Pick your gear properly the first time and you won't have to buy it again.
Related Articles:
---