Jeffrey Tambor and wife Kasia Ostlun are expecting twin boys.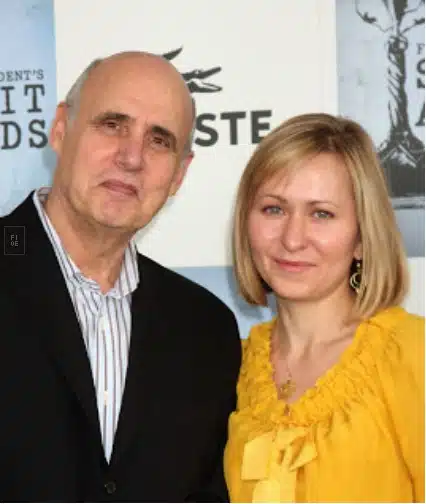 The 64-year-old actor made the announcement Wednesday night on "The Late Late Show with Craig Ferguson," saying, "I'm very excited."
The funnyman told Craig the moment his 41-year-old wife revealed she was pregnant was a blur.

"They are boys," he said. "She called me, and all I heard was 'two pee pees.'"

Jeffery admitted he's already sympathizing with his expecting wife.

"I'm developing all the symptoms my wife has. She gets a headache, I get a headache. She gets gas, I get gas," he said with a laugh.
The twins will be joining the couple's 4-year-old son, Gabriel, in the family and the actor also has a 34-year-old daughter, Molly, from a previous relationship.
PHOTOCREDIT:WENN