Mom-to-be Jenna Dewan stayed fit on Tuesday while out for a hike in the Hollywood Hills with her Pit Bull-Catahoula Cur mix, Lulu and Japanese Spitz, Meeka.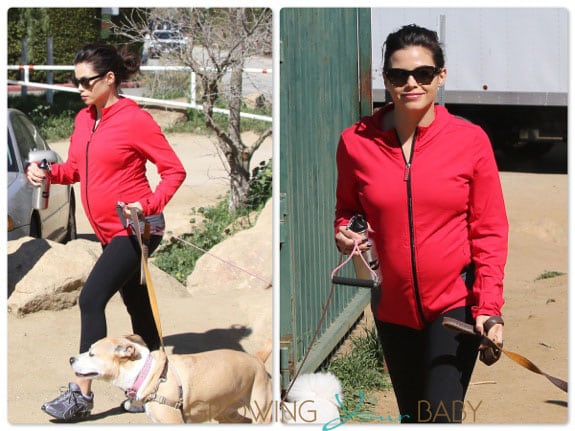 Last year Jenna told People.com she considers her dogs 'real-life people stuck in a dog's body.'
"They are my kids."
Meeka even accompanied Jenna and husband Channing to St. Barts over the holidays, and was spotted in the actress' arms oddly marked as a 'Service Dog'.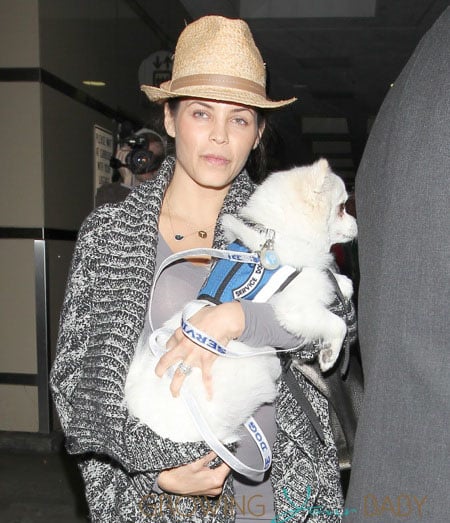 Often spotted out at the gym or on walks with her pooches, Channing recently told E!News that Jenna 'is a complete animal right now.'
"You can ask her, but in the most beautiful like humanistic animal-y way. You know she works out all of the time, eats right, impeccably right. She's just a machine."
And all that hard work will pay off when it's time to give birth. Not only will her body bounce back quicker, but it may help shorten her labour and ensure her baby's birth goes smoothly.
---
{FAME, WENN, INFPHOTO.COM}
---