Soon to be parents Jennifer Love Hewitt and Brian Hallisay were spotted taking it easy in New York City on Thursday.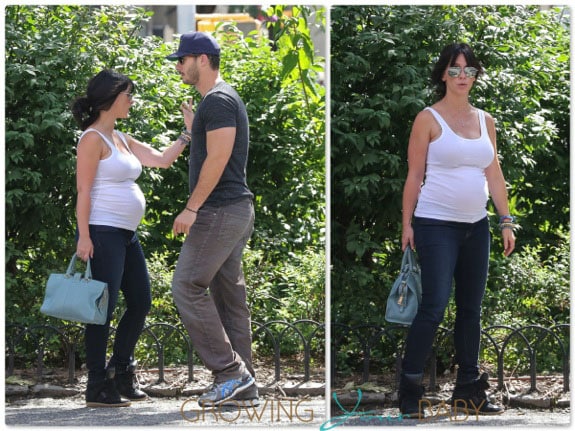 Jennifer is in town promoting her partnership with Pampers.  On Wednesday she walked the red carpet without her fiance at The Pampers Love, Sleep & Play event at Vanderbilt Hall.
Due in November Jennifer recently told  US Magazine that her pregnancy is going well.
"Sometimes it's been tough to adjust to weird little things," she said, "like your hips go numb at night so you have to keep switching sides, and I started making old lady noises as I walk down the stairs. You know, things like that," she explained, laughing.

"But in the overall package of it, I feel very lucky. Some women have really rough pregnancies. I've not had one. It's been really nice and we have been enjoying it so we feel really lucky."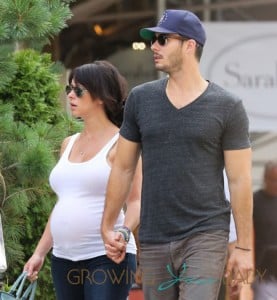 Jennifer and Brian have chosen to not find out the baby's gender.
"It's totally hard!" she admitted. "It's really hard."
For now the couple is mulling over names for both a boy or a girl.
"They're not traditional, but they're not crazy," she explained. " "They're sort of middle ground."

"I feel like it's going really fast now," she continued. "We're only like three-and-a-half or four months away. So I'm just excited to meet the baby!"
---
{PACIFIC COAST NEWS}
---