Jon Stewart enjoys the Knicks game Sunday night with cute son Nathan.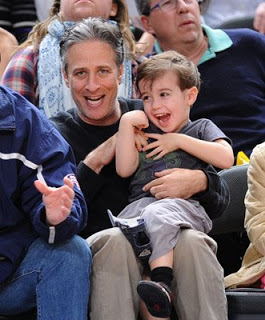 The 4-year-old appeared to enjoy his night out with daddy. He giggled through the game and even stood up on the court with his hands in the air during an intense moment.
Jon also has a daughter Maggie Rose, 3, with wife Tracey.
{WIREIMAGE}
---
[ad]