Just 11 months after welcoming baby #3, Petal Blossom Rainbow, Jamie, and Jools Oliver have announced that they are expecting #4!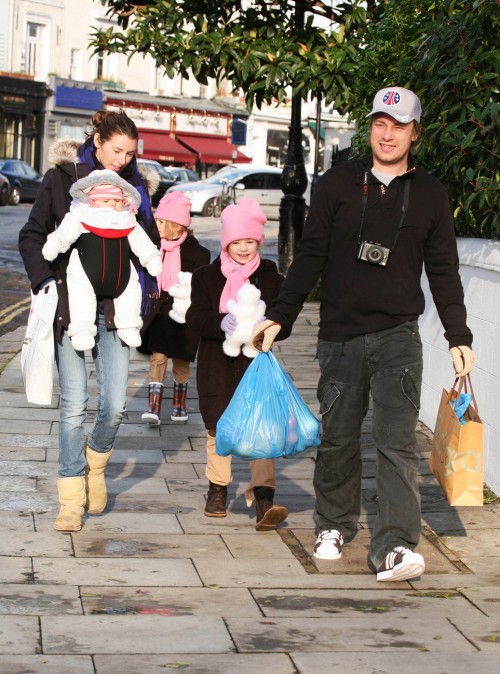 A statement on behalf of the couple said:
'Jamie and Jools Oliver are delighted to announce that they are expecting their fourth child.'
Jamie later wrote on Twitter:
'Guess what… I'm going to be a dad again!!! We're expecting, so happy, feel very lucky.'
Jools, who suffers from polycystic ovaries, had her first child through IVF but was able to conceive naturally for her second and third.
There's no doubt Jamie is hoping for a boy this time around.
He has previously said he would consider adopting a son to balance out his 'estrogen-filled house'.
Related Articles: