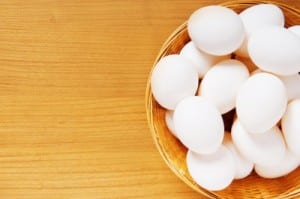 Chen Aida Ayash, 17, died after being hit by a car last week. The death of a young person is always so sad. You see so much potential, a life, ended sooner than it seems it should have been. Tragic deaths like this occur each and every day and, in each case, the family deals with their grief and sadness differently.
Although there are endless possibilities, sadness and grief could be the motivation behind her family's decision to do something that has never been done before – petition to have their daughter's eggs extracted from her body. Originally, the family wanted to have the eggs fertilized. To be successful, however, the family must first prove that their daughter wanted to have children.
Ayash's case is not the first attempt at egg extraction and fertilization after death. Last year, in the United States, the family of a brain dead air hostess had requested that her eggs be extracted. Their request, however, was denied based upon the fact that she had not expressed any desire to have children before her death.
Currently, there are very few countries that have any type of legislation in place for posthumous egg harvesting. Sperm extraction, however, has become rather common, particularly in the United States.
All of the harvesting of reproductive components has been made possible through advances in medical technology. It is uncertain, however, that an actual pregnancy could be created. All of this poses a question about the ethics of creating a child of someone that is already deceased. There aren't any black and white answers. Essentially, the decision is left up to the family and to the judges who try to make the very best decision based on each individual case.
In the case of Ayash, the family won the petition to have the eggs extracted but, for now, have been denied the right to fertilize the eggs. This may have been a very wise decision on the judge's part. According to sources, the family has changed their minds about going through with the fertilization process.
Related Articles:
---
[ad]