Katie Price was photographed leaving the Ambassadors Theatre in sweats with her daughter Bunny in her arms after her debut in "Sleeping Beauty" on Friday.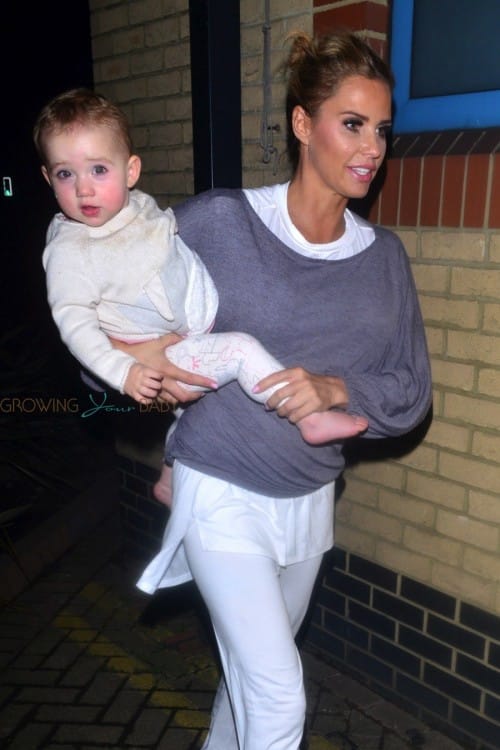 Katie will play the part of the Wicked Fairy from Friday 11th December until Sunday 27th December.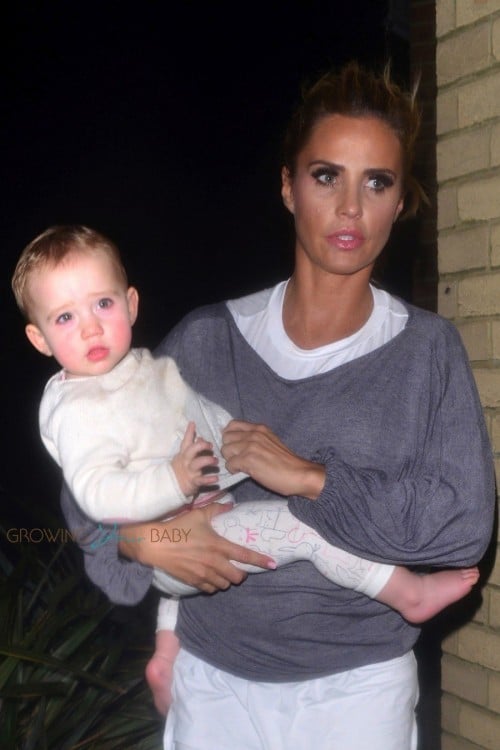 She shared photos of herself in costume before going on stage, along with a note that said, 'Here we Go'.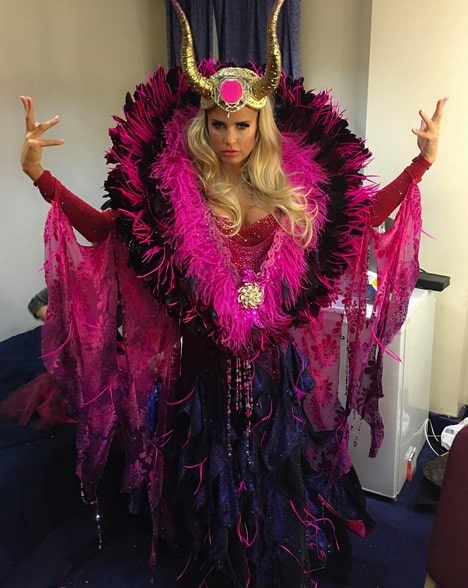 This month Katie and her family appear on the cover of OK Magazine. She recently invited the mag into her home to talk about how she and her husband Kieran rebuilt their relationship after his cheating scandal 2 years ago.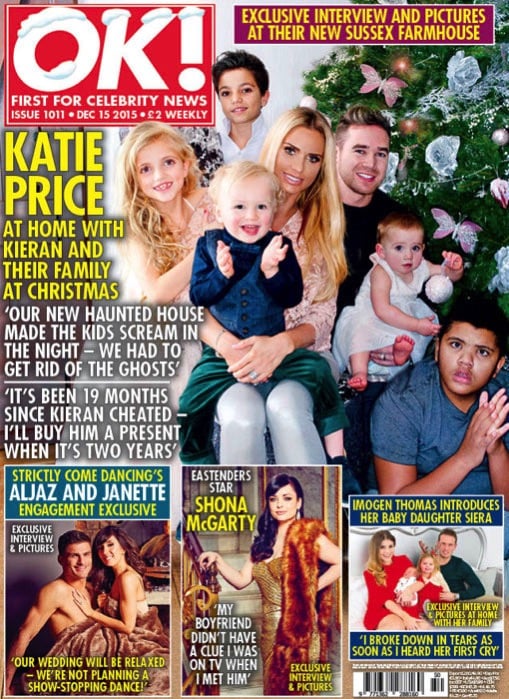 Katie also revealed that she's had a medium visit her new place to deal with spirits.
"We had it cleared because it was haunted and we had to get rid of the ghosts," she said.
"Before we got it cleared, the kids would sometimes scream in the night," she added. "On one occasion I heard Junior screaming: 'Help, help,' in the middle of the night and I went up to see him and he said he'd seen someone outside. I don't know what that was, but Junior was very scared.
"I called the people who lived here before, who'd been here for 25 years, and asked if anyone had died here, and they said: 'Not in the last 18 years!' I don't know who, but I guess it means someone did die here."
Eek! Hopefully she has had that sorted out. Pick out the new issue of the magazine to find out!
{AKM/GSI}
---
[ad]