Bedside sleepers are the safest, easiest way to keep your baby safe when they are little. The problem with most is that their lifespan is short which means you have an fairly large piece of gear you have to store until you have your next child.
This week the Shnuggle Air Bedside Crib won an innovation award at Germany's Kind + Jugend show for good reason. It's awesome!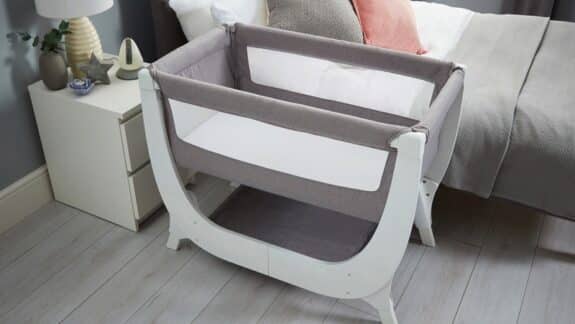 Designed to be used from birth to beyond, the Shnuggle Air Bedside Crib allows you and baby to sleep close to each other but without sharing the same bed.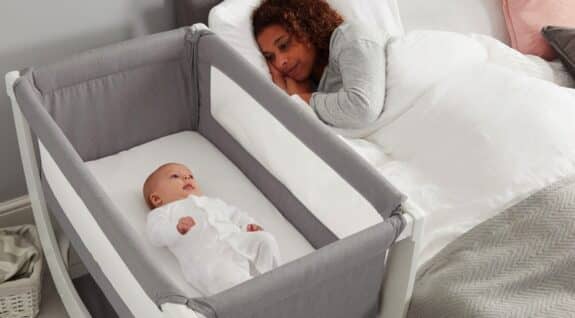 The dual-view, mesh sides help to maximize airflow as well as allowing you to keep a watchful eye on baby. The hypo-allergenic fibre mattress is 50%** more breathable than standard foam mattresses, helping to reduce the risk of baby overheating.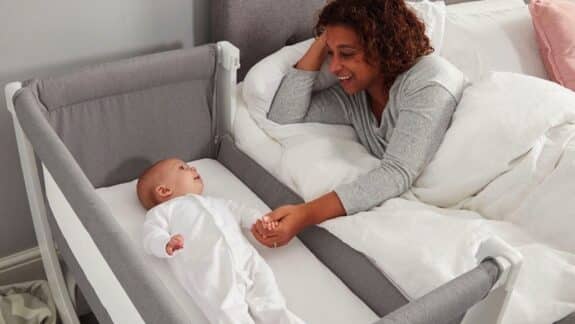 Perfect for little ones with reflux or colic, the Shnuggle Air features a gentle incline option as well as zip down sides to easily feed or comfort baby during the night. The storage hammock underneath provides handy storage space for those night-time feeding and changing essentials. Even though it's designed to attach securely to your bed, the crib can also be used as a standalone crib.
As your baby gets older, Schnuggle offers a Cot Conversion Kit (sold separately) which allows you to transform the crib into a stylish cot, providing a safe and comfortable sleeping space for your little one right up until 2 years old or when they reach a height of 89cm or start to attempt to climb out of the cot.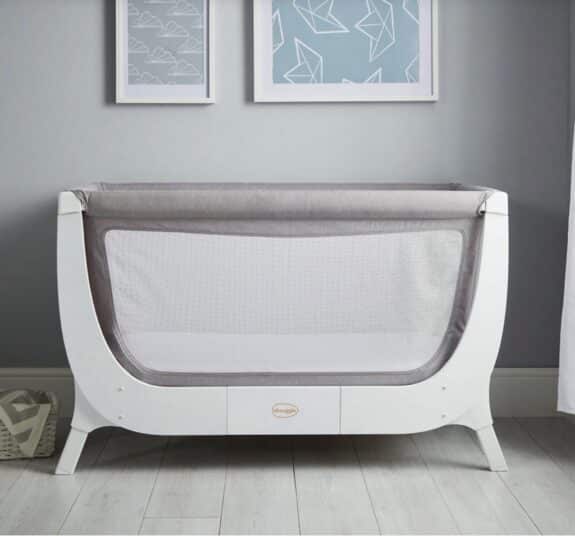 Parents who are looking for a one and done solution will love this!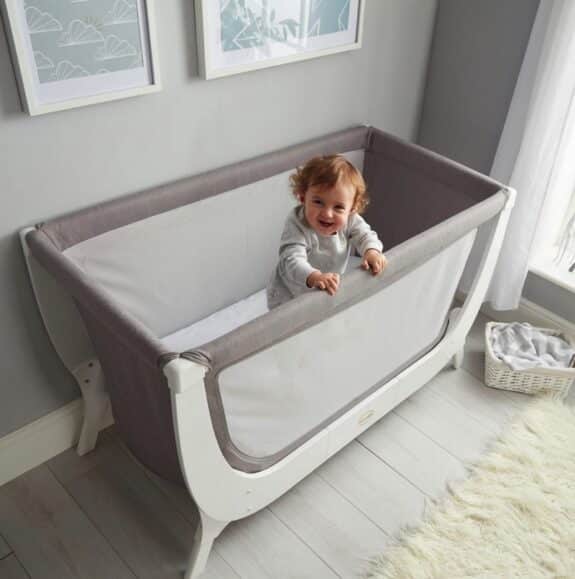 I know what you're thinking. Where can I buy this in North America? Right now it's available in the UK but we're all praying they make the trip across the pond!