Gwen Stefani took advantage of the unseasonably warm day in LA yesterday and headed to Coldwater Canyon Park with her two sons Kingston and Zuma Rossdale.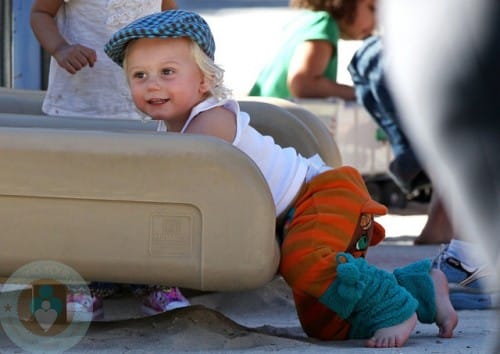 The boys had a great time playing on the slide, swings and in the sand.
Both Kingston and Zuma seem to be finding their own fashion style. Zuma wore a pair of monster pants with fluffy pom poms and a newsboy cap to match his mom, while Kingston opted to have his hair in a ponytail and painted finger nails.
Related Articles:
{INFphoto.com}
---