I love everything that is designed by lamaze. The bright colours, unusual fabrics and interesting textures always made my son happy and kept him occupied for long periods of time.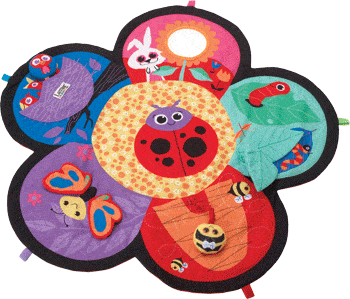 Tummy time is an issue for most parents because babies have to work harder and they don't like it. The majority of parents will tell you that they don't do tummy time because it is a hassle and they don't want to hear their baby complain.
The Spin & Explore Garden Gym is a neat way to get your baby used to being on their tummy.
Your baby will gently and comfortably spin round on his/her tummy, stretching and building upper bodies while exploring lots of squeaky, crinkly, tactile fun. You can also remove the spinner, after you child can sit up, which will allow them to explore on their own terms.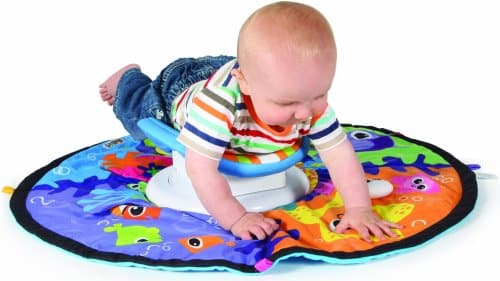 The colorful play mat with varying texture and layers, stimulates your baby visually and physically. The spinning feature allows them to control what part of the mat they would like to see and when.
I really love this toy and wish it was around when my son was born. It has received praise from many new moms on the learningcurve.com site which is always a good sign.
---
[ad]