Lily Allen, 25, glowed last night as she walked the red carpet at the London premiere of Tamara Drewe.
The British singer, who expects her first child with boyfriend Sam Cooper, tweeted,
"Its ELLE magazine's 25th birthday issue this month. There's a party tonight to celebrate but I can't go. Sorry ELLE 🙁 .  Its the premiere for my mum's film Tamara Drewe, so I'm going there instead."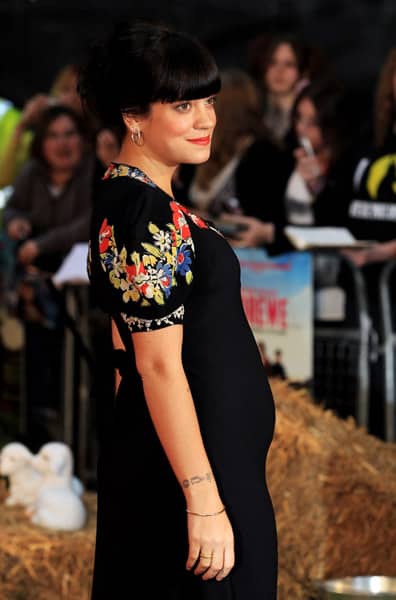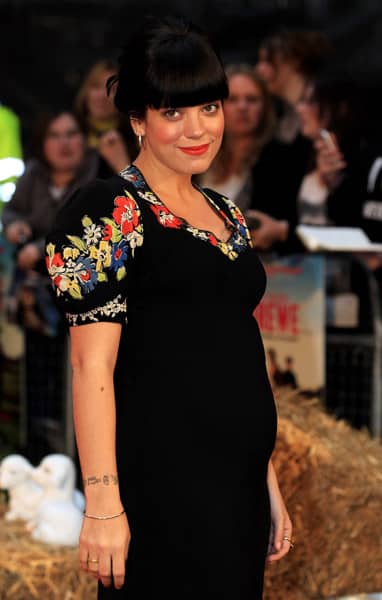 Aftering suffering a miscarriage in January 2008, Lily recently revealed she "lived in fear" during the early stages of this pregnancy.
"I came off the pill and, weirdly, a week later it happened. But then it was really difficult – I had complications," Lily told the Daily Record. "I had about a week and a half of really heavy bleeding and had to have lots of scans. I've been living in fear for the past three months."
Lily is believed to be almost 5 months along so hopefully she is now able to enjoy her pregnancy without worrying about the baby.
Related Articles:
{WIREIMAGE}