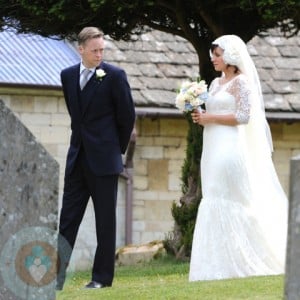 Congratulations to Lily Allen and husband Sam Cooper on the safe arrival of their first child – a girl!
While the news has not been confirmed by the couple's rep, a friend tweeted the baby had arrived saying,
sending out love to lily, sam and mini cooper…… YES.
During an interview in September Lily said her mom was desperate to know the sex of her grandchild-to-be,
'It's between me and my husband. She thinks she knows what it is and whenever she calls me she refers to the baby as Betty.'
It appears that grandma was in the know!
The baby's arrival is extra special for the singer.  Last November while 6 months along she was rushed to hospital with a suspected viral infection and later lost her baby boy.
She also miscarried in 2008 when she was pregnant by a former boyfriend.
Related Articles:
---
[ad]