Today in London, Disney had a Royal Celebration for Rapunzel to welcome her to the Disney Princess court.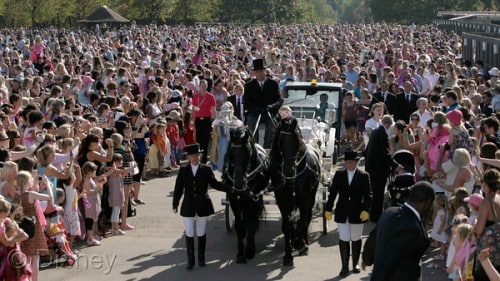 The main character in last year's blockbuster Tangled, Rapunzel has secured her spot in Disney's history has their toughest, most independent princess.  No fair maiden here.  Rapunzel showed young girls that you can be smart, savvy and stand on your own as well.
Nicole Richie, husband Joel Madden and children Harlow and Sparrow all had the chance to walk to the red carpet for Rapunzel as they attended along with 10,000 fans who lined up along the Princess parade route to watch nine horse drawn carriages bring the Disney princesses to Kensington Palace for the ceremony.
---
Related Articles:
{photo credit: onEdition, David Parry/PA}
---