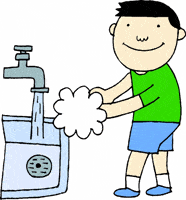 I am very fussy about germs. Our son was born 4 months premature and we are constantly washing our hands before we pick him up. I must wash my hands 100 times a day. This is why I don't understand why perfect strangers insist on touching my baby's hands. They walk up, say how cute he is and then grab his hands. The very hands that he is going to be putting in his mouth 1 millisecond after they have left.
It is well know that most germs are passed through hand contact. A couple years ago when SARS was an issue the news was always reporting how we must wash our hands better and more often in order to prevent it. Have people forgotten this?
Last year Mountaintimes.com reported that handwashing with soap can reduce the number of pneumonia-related infections in children under the age of five by more than 50 percent, according to a study published in The Lancet.
The study in The Lancet's July 16 edition, also showed that handwashing with soap significantly reduced the number of diarrheal infections, the second leading cause of death in children under age 5.
I think it is acceptable to touch the baby's clothes, their little feet(if there are socks on) but definitely not the face or hands. This doesn't just apply to our child, it should apply to all children. Their immune systems are very fragile and they need all the help they can get to keep the germs away. Lord knows that they will try to put everything they can into their mouth. Sometimes you can't stop that. What you can stop is some random person and every once and a while a friend from giving their germs to your little bundle. Always insist that people wash their hands before handling your baby. We carry purel and baby wipes just incase of an unexpected visit.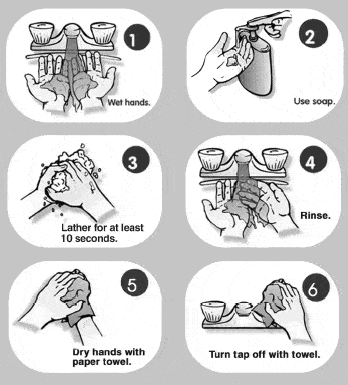 ---
[ad]