Pampers has upped the ante on infant monitoring with their new Lumi by Pampers™ all-in-one Connected Baby Care System.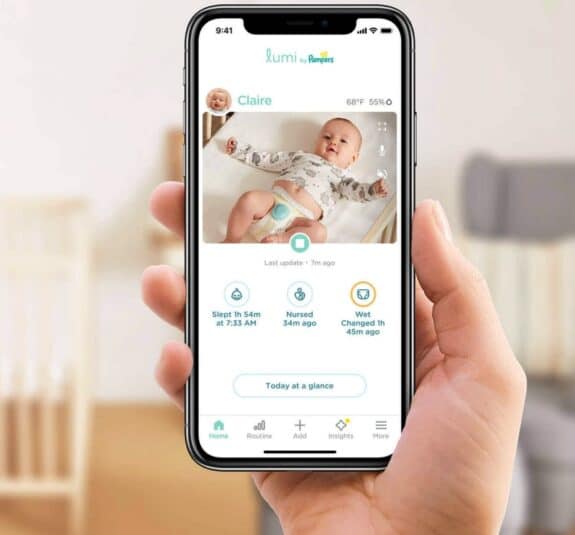 The system starts with a video monitor 1080p HD wide-angle, night vision, two-way audio, room temperature, and humidity tracking, and state-of-the-art encryption.
A baby activity sensor automatically tracks your baby's sleep patterns to help you create a routine that works for the whole family. It's enhanced with Velcro ® to securely attach to Lumi diapers. The Velcro ® is designed to remain secure to Lumi diapers even after 1000 diaper changes and is suitable from birth to 12 months of age.
The app brings the data together, and ties together your baby's data into personalized insights to help you understand their unique development journey. It also keeps all of your baby's information in one place.

"Figuring out your baby's needs can be tricky," said Omer Sher, Head of the Start-up Pampers team who founded the product. "When developing Lumi we focused on solving real problems parents have. Lumi lets you see and know how your baby is doing right now at a glance, anticipate their needs and build your rhythm as a family."
Lumi goes beyond the marriage of video monitoring and automated baby tracking, transforming that data into unique, tangible insights and actionable tips to coach parents as their baby develops and grows.
The system retails for $349 and it includes the monitor, the Lumi device and your first pack of diapers.