There is no denying that 4moms has held the crown for best bouncer/infant entertainment unit since it's debut. With its 5 parent mimicing movements and baby cradling design, the Mamaroo has been hailed as a god send by many including the nurses in the NICU who use it with their medically fragile newborns.
This week the brand announced they will integrate the same proven motions into their new Sleep Bassinet.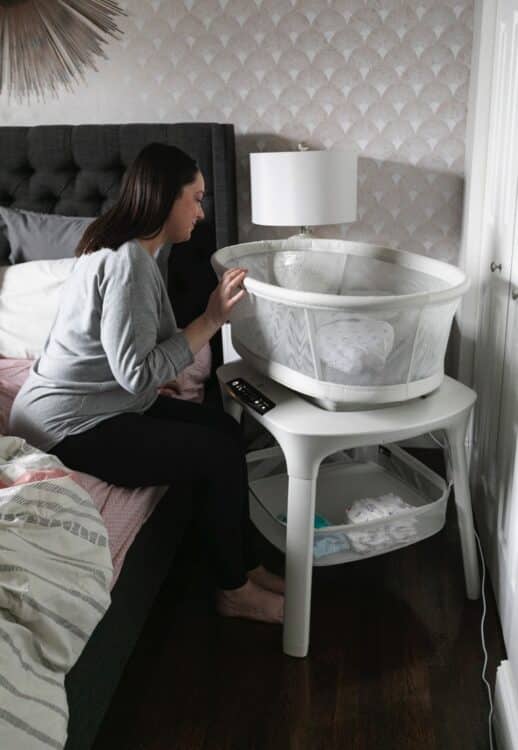 Designed with a safe, flat sleep surface, the natural motions of the mamaRoo sleep bassinet help your baby fall asleep and stay asleep longer.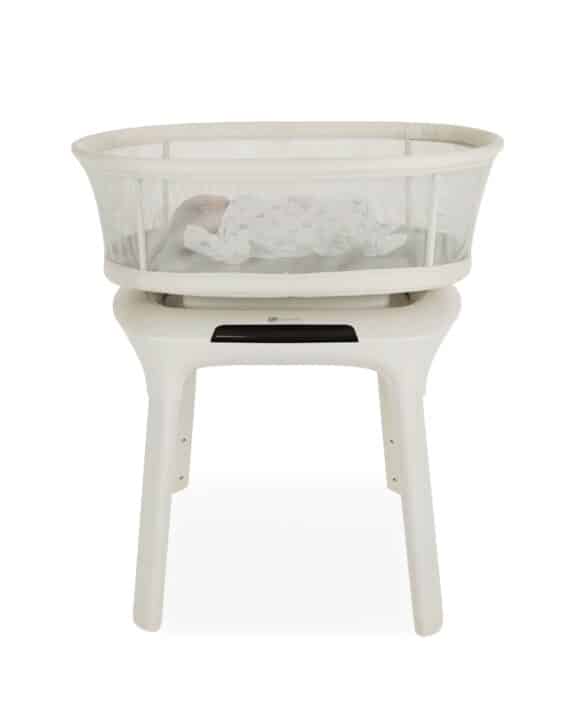 "Parents lose more than six weeks of sleep in their first year with a newborn," said Gary Waters, CEO of 4moms. "Sleep is a major pain point for new parents, and we knew that we could develop a 4moms product that could help alleviate the stress of bedtime, and help both babies and parents sleep better."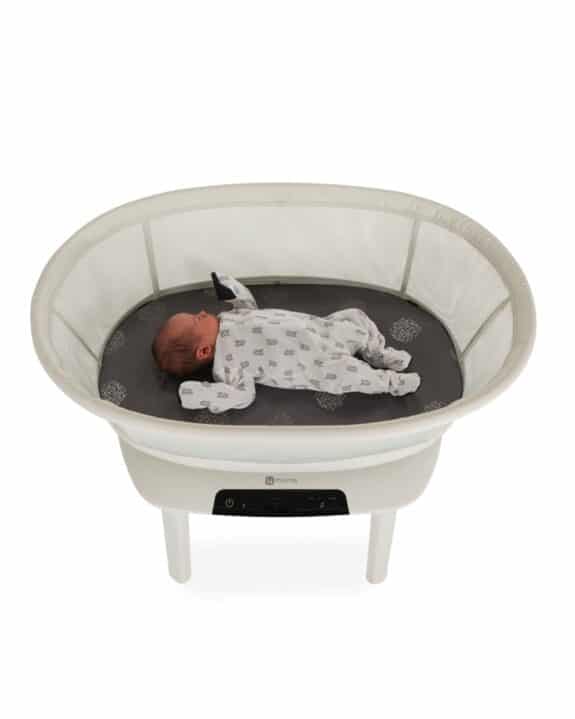 The mamaRoo sleep bassinet features five unique motions (car ride, wave, kangaroo, tree swing, and rock-a-bye), vibration, and five speed options. It also includes four, built-in white noises (rain, ocean, fan and a shush). If you need to restart the sleeper in a pinch, parents can easily control all of these functions via the 4moms app on a compatible smart device. The app also includes a timer feature, which can be used to help establish a bedtime routine.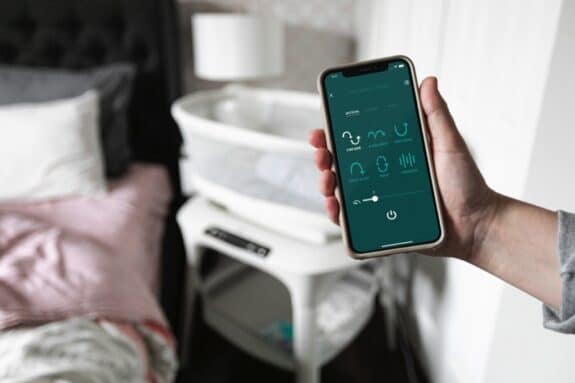 "The mamaRoo sleep bassinet is an ingenious tool for new parents," explained Carolynne J. Harvey, baby sleep expert, author and founder of Dream Baby Sleep® "It mimics the soothing sensations that your baby is used to from being in the womb, as well as how parents naturally move while holding their little ones."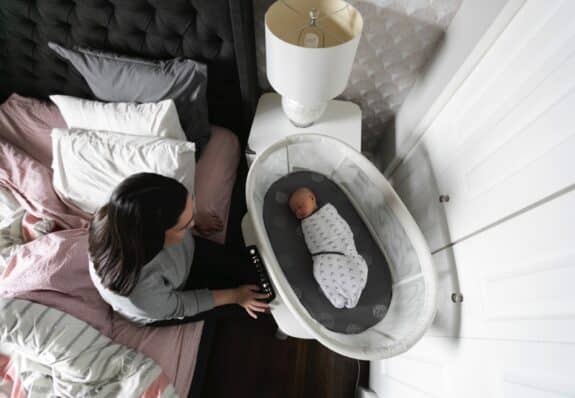 The mamaRoo sleep bassinet also adheres to the American Association of Pediatrics (AAP)'s safe sleep guidelines by providing a firm, flat sleeping surface and tight fitted sheet. It can be placed in the parents bedroom for at least the first six months, as well.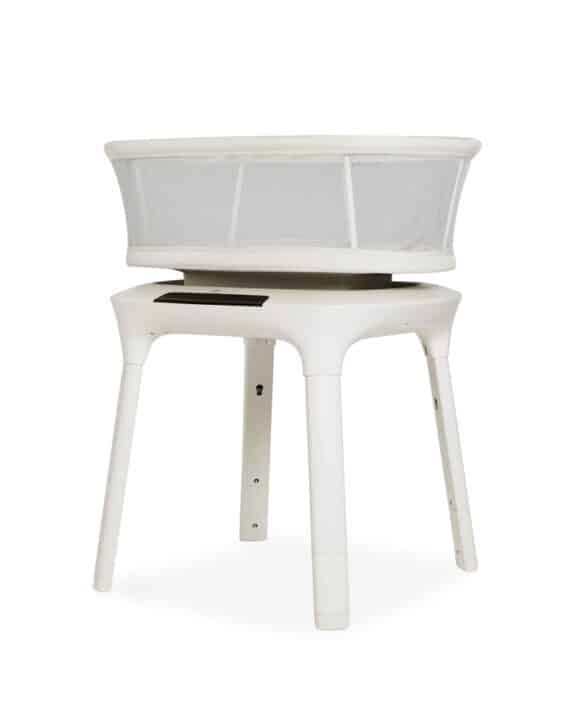 The mamaRoo sleep bassinet will also include mesh sides for visibility and airflow, the ability to adjust the height, and a waterproof mattress. A cotton sheet come with the unit, but an additional sheet can be purchased for $14.99. Parents can also purchase a separate storage basket that clips onto the bottom of the unit for easy access to baby essentials for $29.99.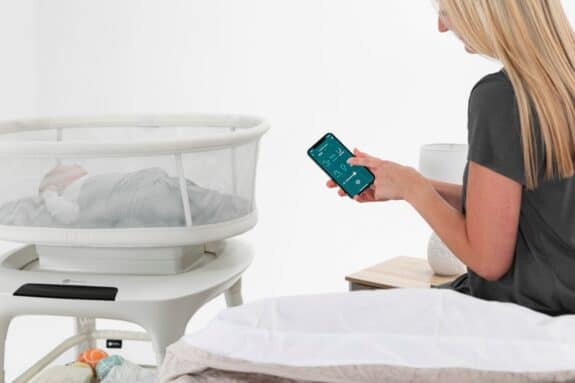 The mamaRoo sleep bassinet will be available in early 2020 and it will retail for $329.99 USD and $439.99 CAD.