Mark Wahlberg, his heavily pregnant wife Rhea and their 3 children Ella, Michael and Brendon were spotted out shopping in LA today.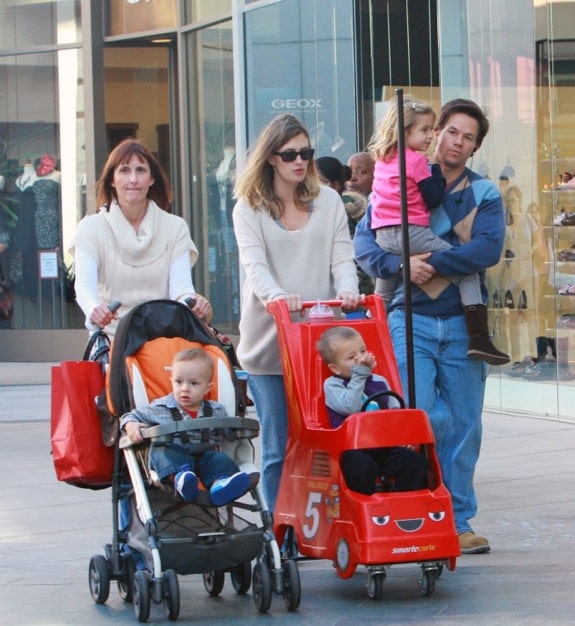 The Wahlbergs, who were married this summer, expect baby#4 very soon!
As always, Rhea looks great!
Brendon is being pushed by a friend in a Peg Perego Pliko P3 stroller.
---
{INFPHOTO.COM}
---
[ad]