In a rare sighting Matt Damon was photographed on Saturday enjoying a day out with his wife Luciana and their kids Alexia, Isabella, Gia, Stella.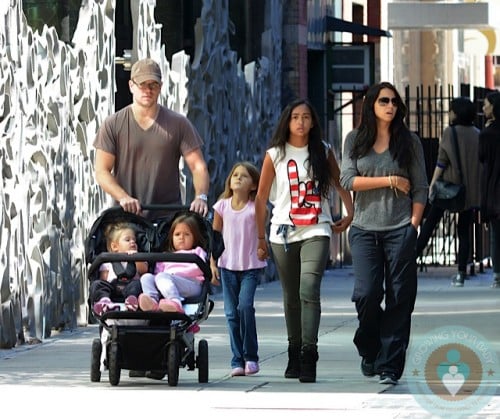 The family, who has an apartment in the East Village, strolled through the city before stopping at a park.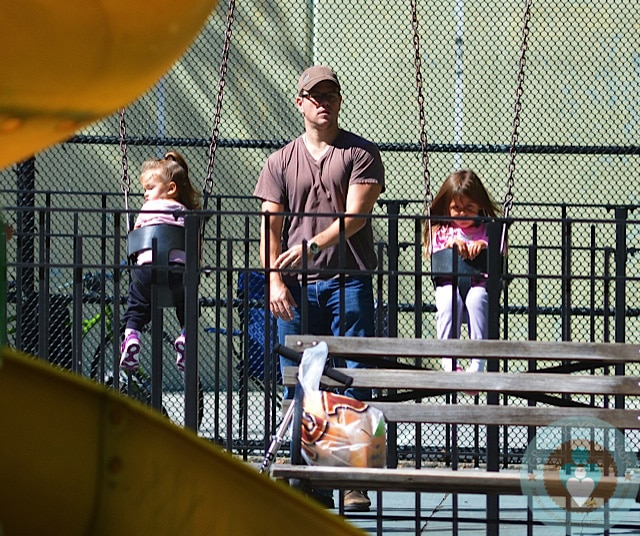 Matt looked comfortable in a tee, jeans and a baseball cap as he pushed Gia and Stella on the swings.
The actor has been busy in recent months working on quite a few projects including the HBO Liberace film "Behind The Candelabra", alongside Michael Douglas. It was reported last week that he will be teaming up with Ben Affleck again to co-produce the historical drama 'Race to the South Pole'.
The pair who are known to be good friends also recently became neighbours after the Damons purchased a $15 million 13,000 square foot mansion in Pacific Palisades. The house has been described as a 'zen-inspired retreat has 35-foot mahogany vaulted ceilings, disappearing walls of glass and an open floor plan.Three levels of living space are connected by an open atrium and floating staircase.'
Could you imagine?
---
[ad]
{SPLASH}