There is no denying that Barbie lives a full life. But each year the team over at Mattel works to ensure that she stays ahead of the trend. This girl can really do anything! And that can't be any truer in 2016.
While at Toy Fair this past week I got the opportunity to preview some of the new toys coming out in the Barbie line, and I think little fans are going to really excited with the direction the brand is going in!
Here are some highlights!
As we announced a couple weeks ago, Barbie has added three new body types into its Fashionistas line – tall, curvy and petite; and by introducing more variety into the line, Barbie® is offering girls choices that are more reflective of the world they see today. The new 2016 Barbie Fashionistas dolls include four body types, seven skin tones, 22 eye colors, 24 hairstyles, and countless on-trend fashions and accessories.
Famous for her careers, Mattel will introduce 6 new career dolls. From navigating the skies to skating on ice, from health care to pet care, from emergency response to culinary arts, Barbie doll's career aspirations know no bounds.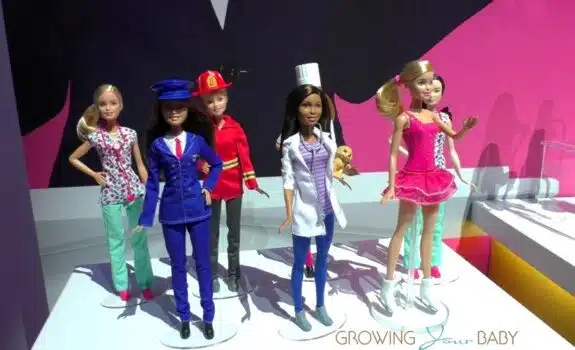 Along with those dolls will be 4 mini playsets. The Barbie pediatrician doll comes with an examination table (featuring x- ray screen and a computer) and toddler patient with removable cast, while the Barbie dentist doll has a chair, sink station and toddler patient to treat.
Kids can cook up an Italian feast with the new Spaghetti Chef play set. Young chefs can explore restaurant ownership while cooking up a spaghetti and meatball dinner from real dough with Barbie doll.
With the Flippin Fun Gymnast set kids can explore the reward of teaching gymnastics with this play set that young gymnasts will flip for — Barbie doll teaches her toddler student to perform an amazing dismount!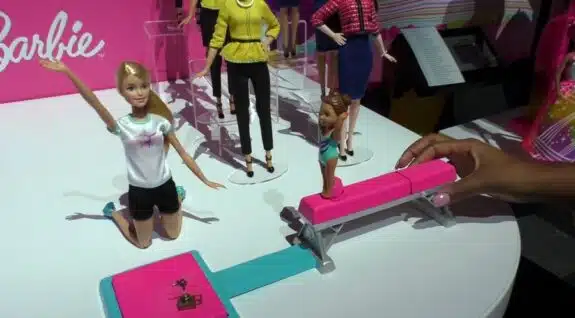 Check the whole collection out in the video below!
Based on the space fantasy movie Star Light Adventure, Mattel has created a high flying Barbie called Star Light Adventure RC Hoverboard. With this toy, Barbie is truly out of this world – because she really flies!
The remote features an easy-to-use joystick and a simple sliding lever to adjust the flying height. Four propellers work to lift the flying toy into the air, control the direction and complete amazing stunts. Automatic launch and land features make take-off and landing simple with just one easy press of a button.
To see Star Light Adventure Barbie in action, please check out the video below!
Mattel will debut 2 new homes for Barbie and her friends this year.
The first one is a new Rainbow castle to go with Dreamtopia, an all-new, magical, make-believe world imagined by Chelsea™, the youngest sister of Barbie!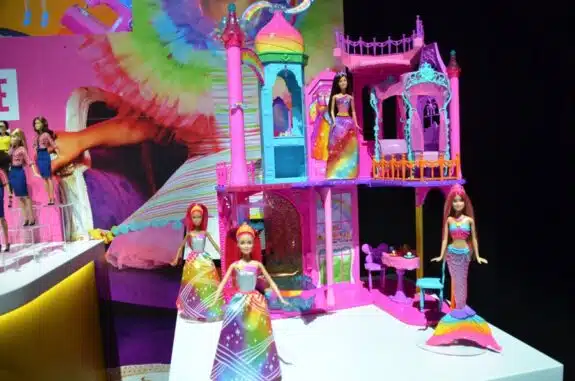 This 2-story mansion will have 3 large rooms for role play and a lever that allows the fairies to go soaring in the clouds!
Check out the Dreamtopia Rainbow Castle, the rainbow lights mermaid and rainbow lights Princess in the video below!
The big news for 2016 is the Barbie Hello Dreamhouse!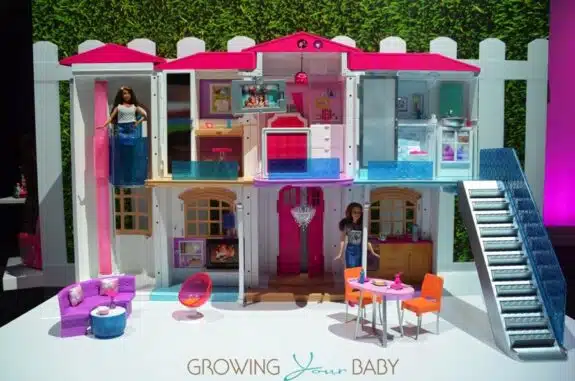 The world's first smart dollhouse, this two-story home has innovative features designed for a modern girl and reflective of the next wave of innovation in the home. Floor sensors recognize where Barbie® and her friends are in the house.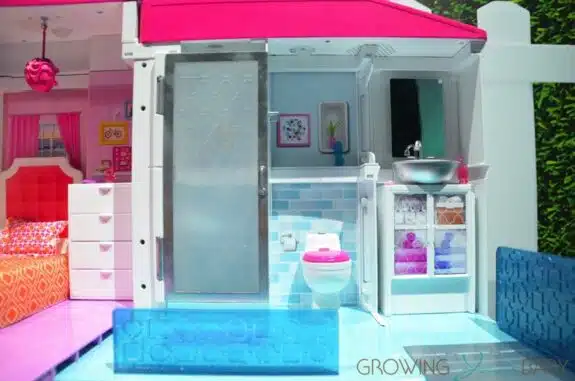 There is also embedded speech recognition to allow you to control elements of the house, including the slide and elevator. Through a combination of voice commands and embedded switches, kids can imagine, customize, and control their house play.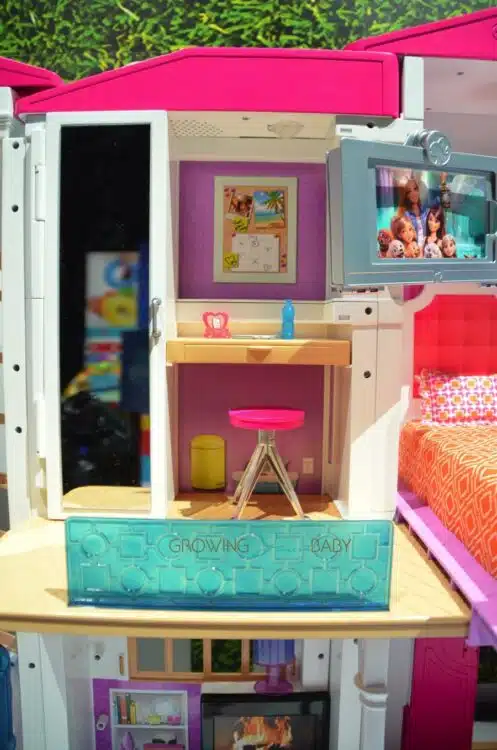 It will be available in the Fall for $299.
Check out the full demo of the Barbie Hello Dreamhouse below!