UPDATE: Ok Magazine is reporting that the baby's name is Levi Alves McConaughey.
Explaining how they came up with the name for their baby boy, Matthew tells OK!, "Levi was another name for the apostle Matthew in The Bible. They were, in fact, two names for the same person. "Our son was born at 6:22 pm, and this particular time represents my favorite verse in the book of Matthew in The Bible: 'If thy eye be single, thy whole body will be full of light.'"

Baby Levi's middle name is taken directly from his mother Camila's last name. "We wanted to incorporate her family name," explains the proud new father.
Originally Posted 09:44am Tuesday – Congratulations to Matthew McConaughey and girlfriend Camila Alves on the safe arrival of their first child.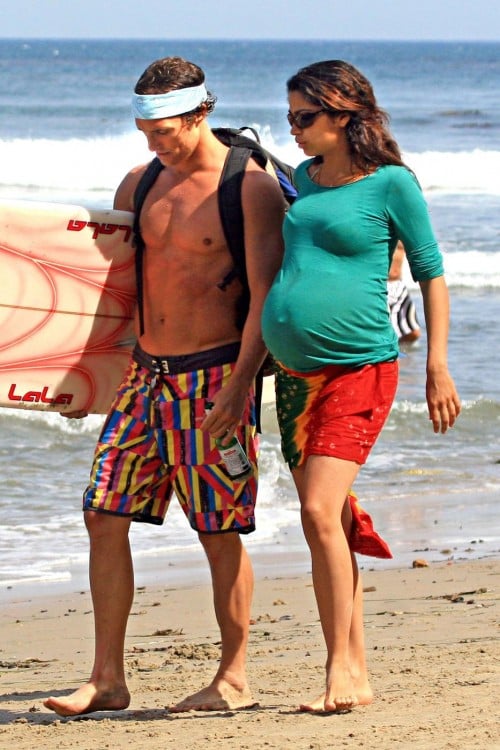 The baby (no name released yet) was born last night at 6:22 p.m. in Los Angeles, weighing in at 7 lbs., 4 oz.
The new mom recently said that she plans to take time off once the baby arrives.
"More important than anything is that I have a peaceful life and a peaceful home."
We wish them the best!
---
[ad]