Max Sutter, son of Bachelorette couple Trista and Ryan, celebrated his 1st-birthday on Aug. 9.The Candyland-themed bash, was a special day for more than the birthday boy. Max's parents couldn't stop gushing about their son, who turned 1 on July 26.
"It turned out to be one of the best days of Max's life so far, filled with tons of family, good friends and yummy treats," Trista, 35, tells Life & Style.
Keeping with the Candyland theme, the couple offered their guests a candy buffet that was stocked with over 200lbs of treats.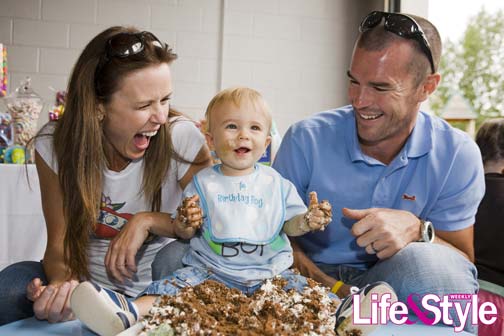 PHOTOCREDIT:LIFEANDSTYLEMAG.COM
Many more pictures and a video of the day available at momlogic.com
---
[ad]