Megan Fox was spotted spending time with her husband, Brian Austin Green, and their two boys, Bodhi and Noah Green, at Paradise Cove in Malibu, California on April 30, 2016.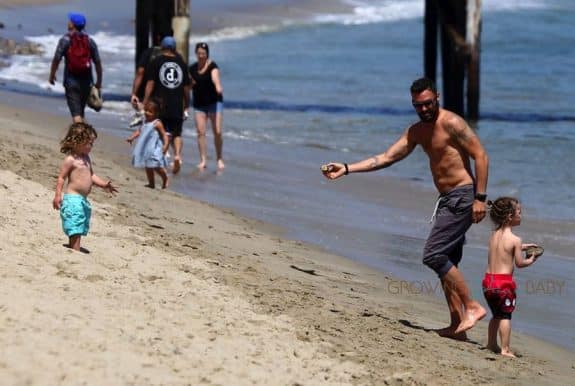 Brian and his boys played in the sun and surf, while Megan relaxed nearby.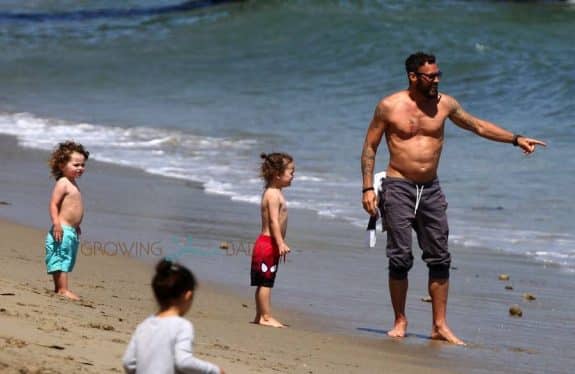 The couple, who announced they were divorcing in August, recently discovered they were pregnant with their third child.   The new baby has given Brian and Megan a reason to give their marriage another try.
"They're a couple again.  They're moving back in with each other."
Earlier this month the family was photographed enjoying a Hawaiian getaway.  According to US Magazine,
"He planned this trip back to Hualalai, where they got married. It was great and Megan is coming around.'
Adding,
"She hasn't called off the divorce just yet, but it's heading in that direction. They are both very excited about a new baby and having it together."
That's great news! Hopefully they can put things back together.
{FAME/FLYNET}
---
[ad]