I love European design. And while I know that they have different safety standards than we do they seem to take pleasure in designing appealing multifunctional pieces for children.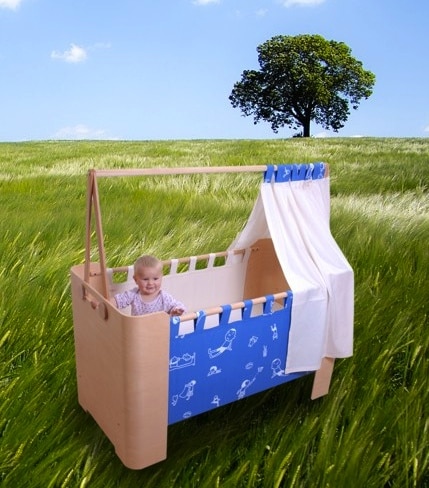 The mio form children's bed is simple, yet charming. The front is made of shaped wood and instead of the usual bars, it is fitted with fabric sides that are pulled tightly by two retaining bars and therefore provide good side protection.

The fabric yields gently allows a pleasant light to shine through. The sides can be adjusted to suit different mattress heights by unrolling and rolling up the fabric on the retaining bar.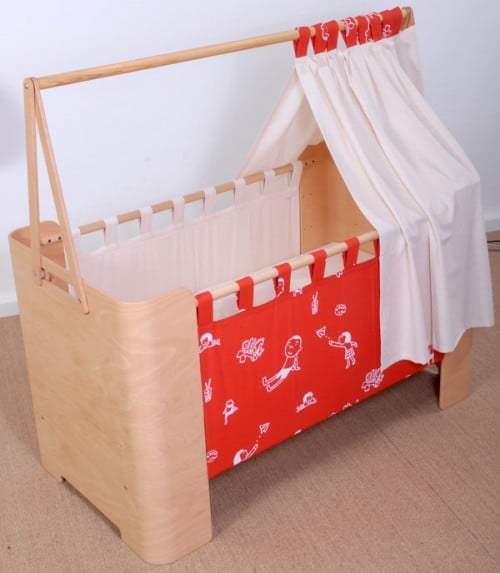 The one-piece canopy bar initially holds the canopy fabric. It can be used later on for hanging toys and is ideal for building little houses.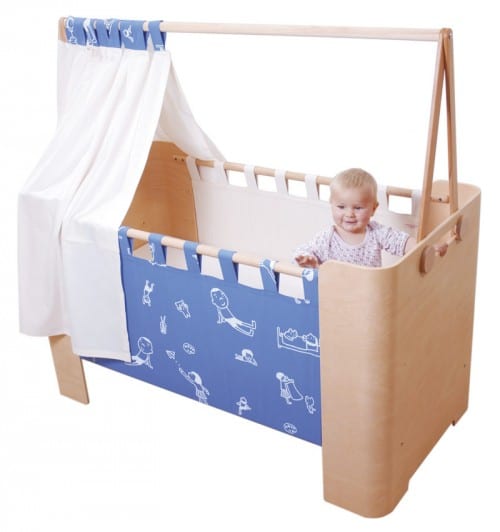 Plus, it grows with your child and continues to convert long after they've outgrown needing to be in a miniature bed.
Made in Germany out of natural or white stained beech plywood.
Dimensions: h 83 cm w 73 cm d 143 cm
Related Articles: