UPDATE: The twin girls' life support machines were shut off this evening.  Jocelyn Bennett's dad Joe told BirminghamMail "It was so hard and I could barely breath.  They looked so perfect and when the ventilators were taken off their tiny bodies, I expected them to start moving.  The vicar performed a lovely service and then the girls were held by Kevin for the last time.  We left him with the twins so he could spend time with them on his own."
The girls were due to be bathed, dressed and taken to Jocelyn later today.  She is still in a coma but the family wanted to be able to give her closure too.
ORIGINAL ARTICLE: Jocelyn Bennett lies in a coma. Her twin girls are on life support, and if Jocelyn doesn't wake soon, she may never have a chance to meet them. But this isn't a story where complications existed for a long period of time. In fact, no one ever could have predicted what would happen last Wednesday morning.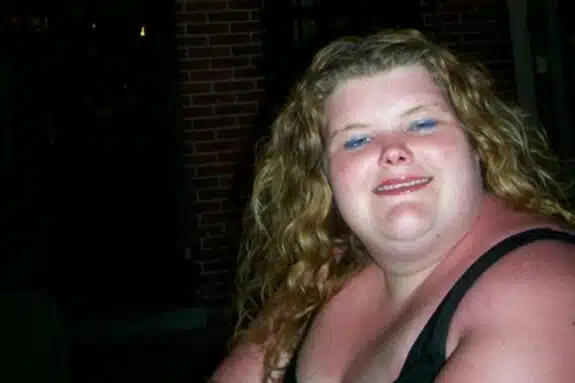 Prior to that morning, Jocelyn had had an uneventful pregnancy. In fact, her family says that she'd been at a family party just a few days prior to the sudden change of events.
"Jocelyn had been blooming throughout her pregnancy up until this. She had been to a family party a few days before and had a great time," Jocelyn's father, Joe, told the Birmingham Mail. "Her illness came out of the blue."
It all started when Jocelyn awoke with severe stomach pains. She had dialed emergency services, but by the time they arrived—just 12 minutes later—she was unable to reach the buzzer to let the paramedics into her flat. Nearly half an hour later, when they were able to reach her, she was lying on the floor, her heart no longer beating.
Jocelyn was rushed to Birmingham Women's Hospital where doctors determined she'd suffered from placental abruption, a condition in which the placenta comes away from the uterine walls.
"Her placenta had come away and by the time she got to the hospital and underwent surgery, she had lost two liters of blood," Joe said. "She suffered multi-organ failure."
Jocelyn, currently in a coma, may have permanent brain damage. Her girls also suffered from multiple organ failure, and they are both on life support. The family fears that Jocelyn will never have the chance to see them.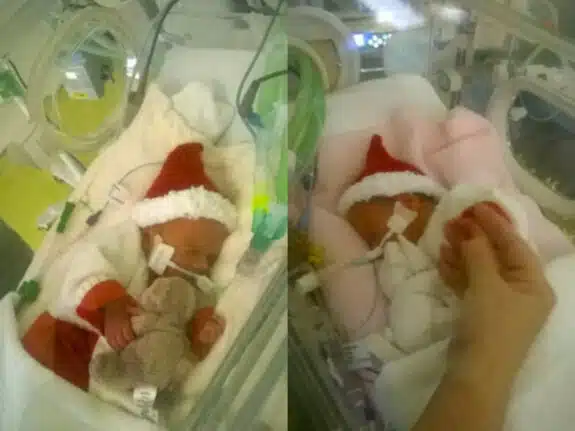 "If Jocelyn doesn't come out of her coma by tomorrow, then they will switch off the life support machines for the babies and she will never get to meet them," Joe said.
Jocelyn's entire family—her partner, Kevin Clarke, their 3-year-old son, Slater, Joe, and others—held an early Christmas celebration to include the girls, and both Rose and Melody have already been christened. They've taken lots of pictures so that Jocelyn can see what the girls looked like, but everyone knows that it just won't be the same.
"We decided to have the girls christened and have a Christmas celebration before they are taken away from us. We've taken lots of pictures for Jocelyn to see when she does wake up," Joe said. "[But] she may not even remember being pregnant as she could have brain damage."
Our hearts go out to this family as they deal with the pain, sadness, and an unimaginable loss.
Related Articles:
---