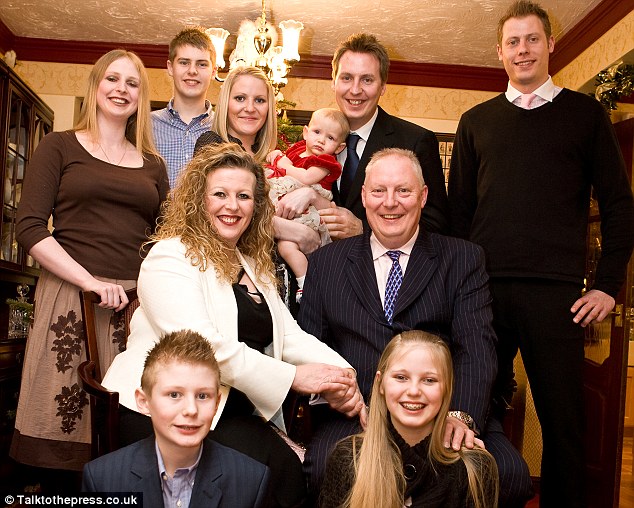 Karen Johnston was heartbroken when she went through menopause six years ago but, thanks to treatment by in vitro fertilization, she is currently six months pregnant with twins.
Karen and her husband Roger have eight children ranging in age from 33 to two years and they will soon add another little boy and a little girl into the mix.
"All I've ever wanted to be is a mother and after every child I've soon found myself wanting to have another baby," Karen said.

She admits to being a bit of a baby addict, "I love the smell of them and the whole experience of being pregnant, and having children around the house is just wonderful. Having young children is a privilege and it gives me a sense of purpose in life."
Britain's Health Service does not perform IVF treatments on women over the age of 39, though some private clinics set the cut off at 50. Other countries set the IVF age limit considerably higher.
In 2007, the Johnstons turned to a clinic in the Czech Republic where Roger's sperm and donor eggs were used to conceive their daughter Willow, who is now two.
The Johnstons returned to the clinic to have the same procedure completed to conceive the twins. The babies are expected in June and the family couldn't be happier. – Jen R, Staff Writer
---