Halle Berry was beautiful in a black lace cut-out gown as she walked the red carpet at the premiere of 'The Call' in Rio de Janeiro.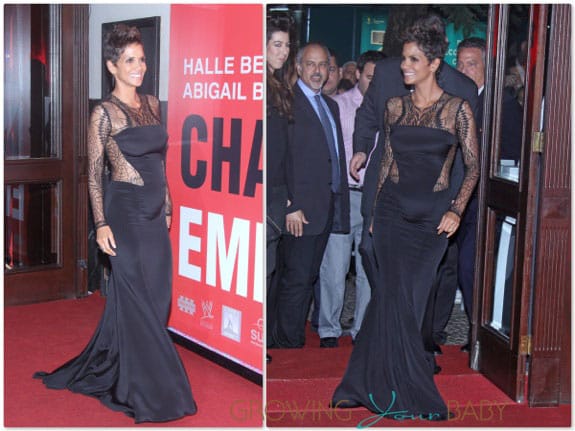 Three months pregnant with her second child, Halle's baby belly is starting to show.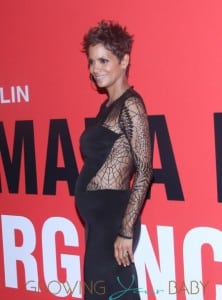 During an interview with CNN.com she revealed that finding out she was pregnant was both immensely joyous and tremendously shocking.
"This has been the biggest surprise of my life to tell you the truth," she said. "I thought I was kind of past the point where this could be a reality for me. So it's been a big surprise and the most wonderful."
It has been reported that Halle is expecting a boy, but she dodged the question, when asked if it was true.
"I don't know, I don't know," she said when asked whether she was having a son, stressing that all she wanted was for the baby to be "healthy."
Over the weekend Halle appeared in New York City with Michael Kors to speak on behalf of the U.N. World Food Programme – an organisation that provides aid to those who are unable to find food for themselves and their families.  Now, the importance of the program rings even more true for the actress.
"Especially now, being a pregnant woman and already having a child, that it's so important: what happens to the baby while they're in utero," she explains.

"And the first [100] days is fundamental. Good nutrition during that time period is fundamental for your baby to develop properly and normally and to live a normal life."
---
{PACIFIC COAST NEWS}
---
[ad]