Katie Price was photographed arriving at Fubar Radio's studios in London on Tuesday (July 22nd).  Pregnant with her 5th child, the UK presenter looked cute in a belly hugging tank, a pair of black stretch pants and suede cowboy boots.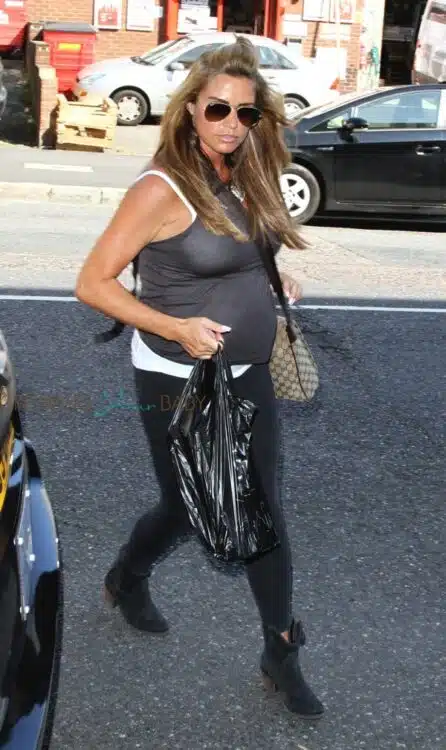 Over the past few weeks Katie's life has been tabloid fodder after it was revealed her husband Kieran had an affair with two of her best friends shortly after the arrival of their son Jett.  Not one to mince words, Katie has taken to twitter on many occasions to blast both women.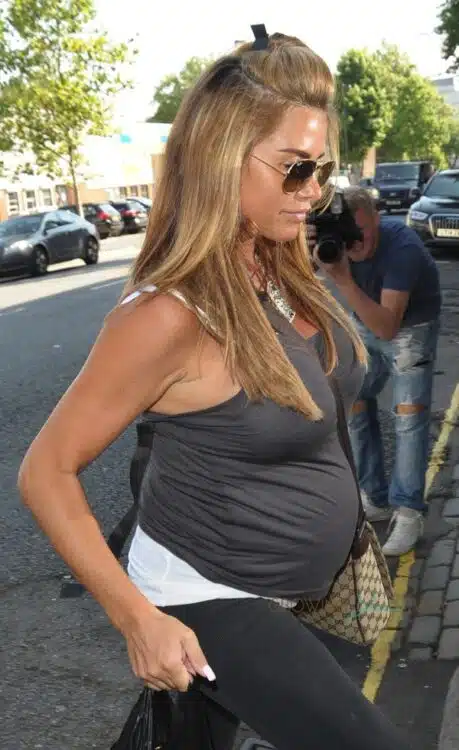 Despite her hurt and anger she revealed on the Fubar radio show that she doesn't have plans to divorce Kieran saying,
"It's amazing how strong you have to be and this is real life and you have to get on with it."
"In the beginning I was ready to divorce Kieran. Now I've learnt more about [sex addiction], I thought, 'Did I do something wrong? I put on a bit of weight.   Now I realise it was nothing to do with me, if it wasn't one of my friends it would have been someone else."
The Daily Mail reports that Kieran spent four-days in rehab before starting a strict 12-week therapy program that demands its patients remain abstinent from sex.
Even though their are going through tough time, he was in attendance at the baby shower friends threw for her last week,  and is scheduled to be by her side when she gives birth in the middle of August. Hopefully this means there are good days ahead for them!
{AKMGSI}
---