A two year old was inches away from passing trains when her stroller rolled on to the subway tracks on Monday. Luckily for the baby girl a maintenance worker and her mother acted quickly to save her life.
The girl was in the stroller when it rolled onto the tracks of the eastbound E train, at the Jamaica Center-Parsons Boulevard and Archer Avenue stop in Jamaica, Queens, around 11:15 a.m. on Monday.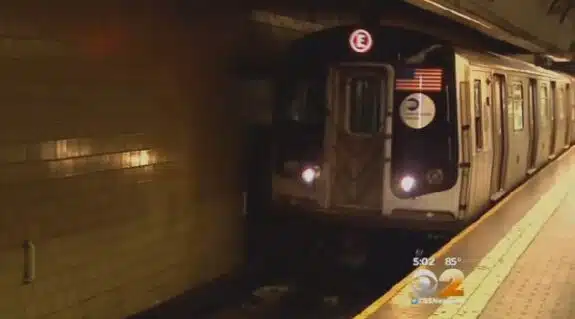 The baby's mom had turned to throw away some trash when the stroller rolled away. She panicked seeing her daughter on the tracks and jumped to save her.
Immediately other passengers and a subway cleaner named Diane came to her assistance.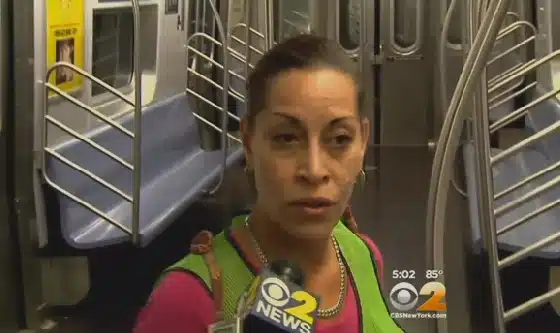 Diane said later, "I'm a mother, so I know how she must have felt."
She recalled that the mother had turned to throw away a bottle in the trash and had not put brakes on the stroller. She turned back to see the carriage moving.
"She jumped onto the tracks to save her child," Diane said.
Fortunately for both mother and the child, no trains were coming at the time.
"Not at the moment, thank God," Diane said. "I helped the lady pull her out."
Others also came to help both of them climb back to the platform.
An official with the Transit Workers' Union said Metropolitan Transportation Authority workers took steps to stop the next train — using flashlights.
"And they stopped the train operator while he was proceeding into Parsons and Archer," said union vice president Nelson Rivera.
The mom suffered a rescued ankle when she jumped onto the tracks. She was taken to North Shore Long Island Jewish Medical Center. The baby girl too suffered minor cuts on her face and was taken to the same hospital.
"She only had a little bruise in the face and the nose," Diane said.
By Monday afternoon both were said to be in a stable condition.