Rocker Gwen Stefani hit the park this afternoon for some one on one time with her youngest son Zuma.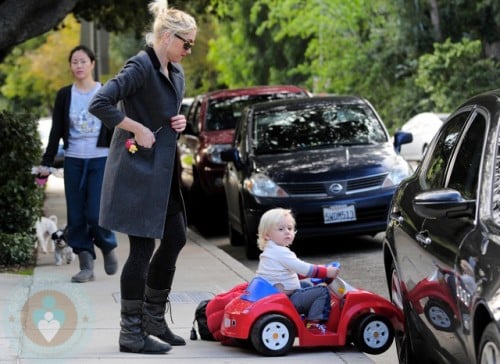 The always fashionable mama kept a close eye on her little man as he whipped around the park on his fancy new Fisher-Price Power Wheels motor car!
After 10 years, Gwen is back in the studio with band NO DOUBT recording a new album.  Guitarist Tom Dumont revealed the news on Twitter earlier this week explaining that they already had a slew of new songs written and ready to be laid down.
"Holidays over. 2010 done. 10 new songs written. No Doubt's 2011 New Year's resolution: to record our new album… beginning today!"
Related Articles:
{FAME}
---
[ad]