On January 27, 2009 Nadya Suleman became a media sensation when she welcomed only the second ever set of surviving octuplets.  Quickly, however, the media turned on her when it was revealed that she was a single mom who already had 6 children at home. At the time she lived with her parents and was struggling to make ends meet.  How would she support 14 children?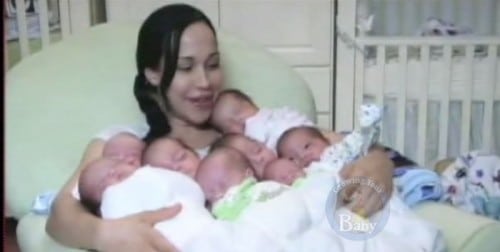 Over the last 3 years feeding her children and keeping a roof over their heads has been a struggle.  In that time she has ventured into many deals to stay a float including a reality show, a much publicized yard sale, participating in a celebrity fight club and most recently posing in a nude bikini for Britain's Closer Magazine.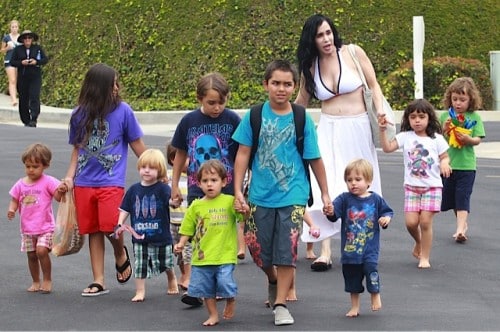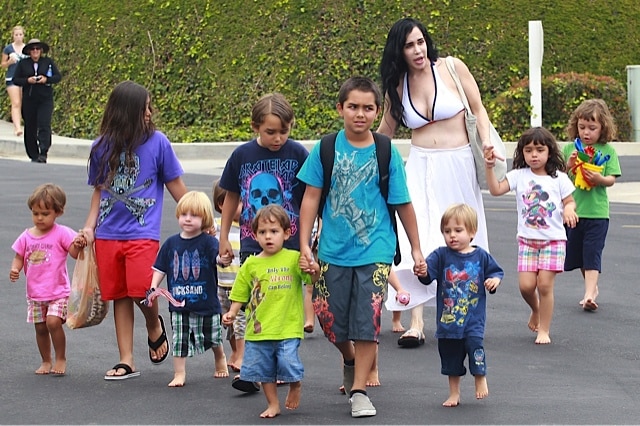 Now, at the end of her resources Nadya is accepting food stamps because of her dire financial straits.  On Thursday she sat down with Matt Lauer to talk about how her kids are doing and what the plan is for the future.
"I still am working as hard as I possibly can to support them,'' she told TODAY about going on public assistance. "I made that call reluctantly.  I feel ashamed, but who cares how I feel. It's 100 percent about my children."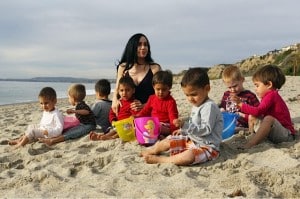 For the past two months Nadya has received $2,000 a month in food assistance from a program in California that gives help to large families making less than $119,000 a year.
"People are saying, 'Nadya, people are thinking you have been on (assistance),''' she told Matt Lauer. "'Who cares if you even do this? They thought you were on it already.' My priority is my children — their health, their well-being, their safety. I'm giving myself another 2 months to be on it."
Despite having very few funds, the busy mom says she will never do pornography, even if the offer was "100 million dollars.''
"I won't touch other human flesh,'' Suleman said. "The only flesh I'm touching is my own. I would never, never accept anything. I will not lose my grip of my deeply indoctrinated morals and values.

"Every choice we parents make is going to significantly affect our children for the rest of our lives. It's going to haunt them forever. I have to be the ultimate positive role model.''
Nadya's financial difficulties also raise the possibility that she could have her children taken away.
"That will never happen, and I can guarantee you on that,'' she said. "Hundreds of people, random people, call (social services) on a daily basis, and it's sick and sad and to me. (It's) unbelievably fascinating in regard to humanity, how many people are foaming at the mouth for my children to be taken away from me. The saddest part is 15 years from now when they're 18 and legal and in college, people will still be foaming at their mouth for them to be taken.''
Still, she said, she's not giving up on a better future for herself and her children:
"I have huge dreams, and I'm not letting them go."
While her situation isn't perfect I applaud her for doing what she can do to support her family.  It can't be easy to have 14 children and no spousal support(both financial & emotional).   I can't imagine what a day in her house would be like – especially knowing that some of her children have special needs.
Often we are quick to tear people down when they make decisions that don't align with ours.  I don't agree with her decision to have 8 more children when she already had 6, but I do respect how hard she works to keep her family together.
---
[ad]