Natalie Portman and husband Benjamin Millepied were spotted stepping out from their Rio hotel with their kids Aleph and baby Amalia to go for a stroll through Ipanema beach on Saturday December 30th, 2017.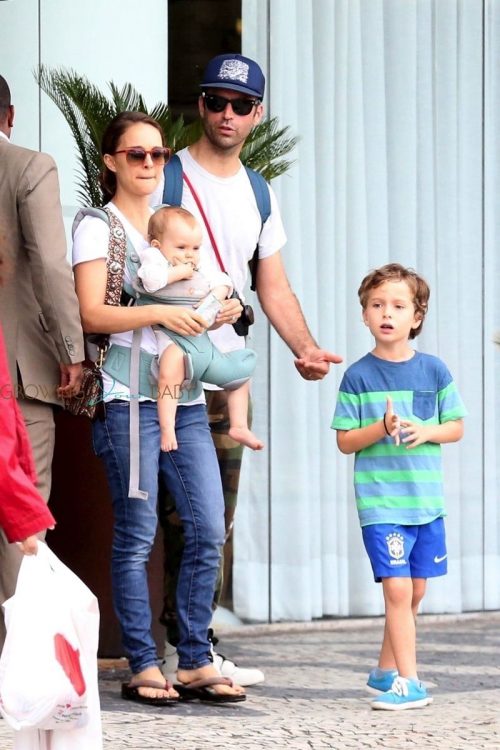 The actress and her family met up with friends at a local restaurant on the beach to have lunch for the afternoon before heading off to go shopping.
The multi-tasking mama appeared to be nursing her baby under a cover while she strolled through one of local shops.
Natalie has been taking a break from work since becoming a new mom. She will, however, be back on the big screen on February 28th when her film Annihilation arrives in theaters.