Petunia Pickle Bottom has debuted their latest Magical Disney Baby Collab – Disney Snow White's Enchanted Forest.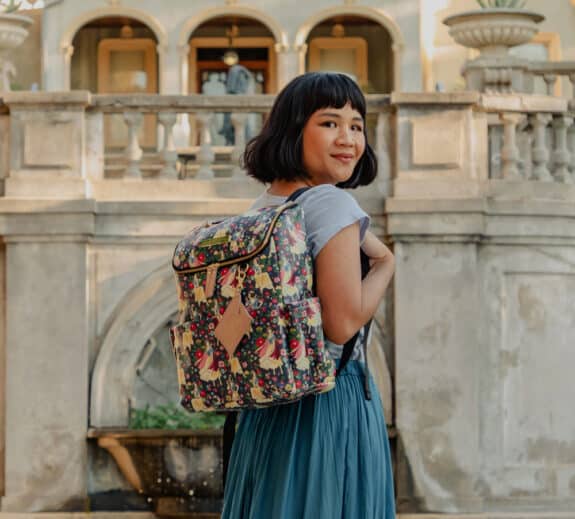 The new collection is a flower-filled frolic print with friends and laughter, outfitting bags and accessories with colorful dreams of a happily-ever-after.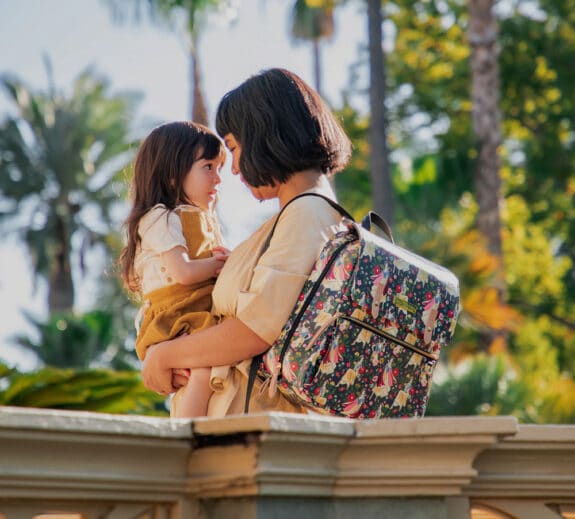 Parents and Disney fans alike will have a long list of handbag and accessory options that feature the two beautiful prints.

Criss Cross Sling($69) – a grab-and-go, wear-anywhere bag designed for agility and versatility. The bag brings along essentials for any destination and can be comfortably worn on your left or right shoulder, on your front, or on the back.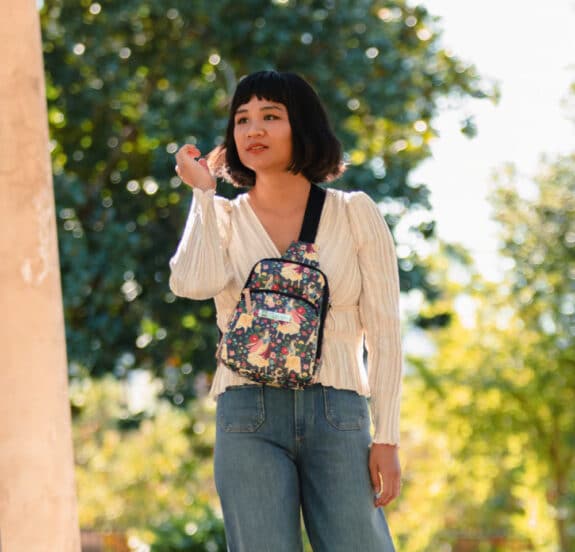 District Backpack($164) offers clever details, like integrated stroller straps, an insulated front pocket with a perfectly-sized packing cube, a removable changing pad, and a drawstring bottle carrier. It's also machine-washable!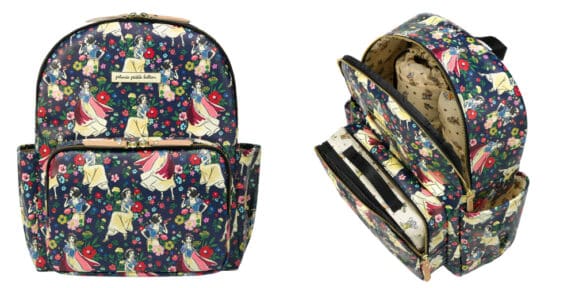 META Backpack($179) is designed to problem-solve, offering quick access to solutions that keep babies and parents happy. It's sleek and comfortable for long outings or commutes and coordinates with the mix-and-match Inter-Mix system for maximum versatility.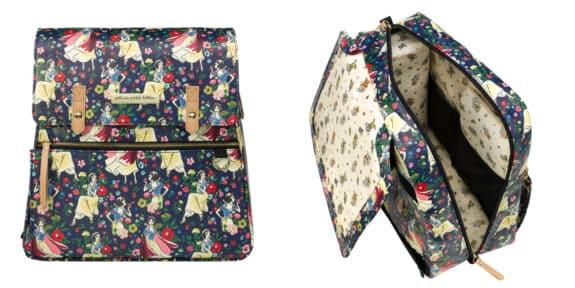 Method Backpack($169) has a wide top opening with zippered closure and includes a removable and washable changing pad. This backpack also features numerous pockets to keep the essentials within easy reach.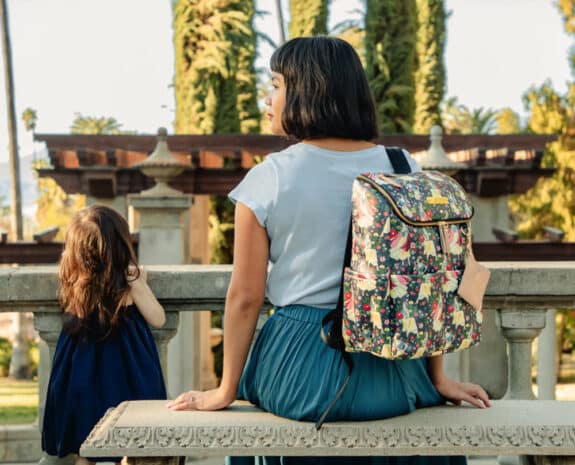 Bottle Butler($22) is easy-to-clean, insulated, and BPA-free. It will keep your bottles clean, close, and at the ready – so you'll always be one step ahead of the game.
Paci Porter($18) is easy-to-clean, waterproof, and BPA-free. The Pacifier Porter attach to any purse, diaper bag, or stroller, but it also stores up to 2 pacifiers at once.
Packing Cube Set ($42)includes 2 Mini Pixels, 1 Midi Pixel, and 1 Cool Pixel. The varying sizes make it easy to organize toys, snacks, and accessories.
The Travel Train Case($44) packs essentials for any adventure with a zip-around opening and a well-pocketed interior. It features a spacious interior with 6 open pockets for organization.