There is some beautiful gear on the way from Cybex!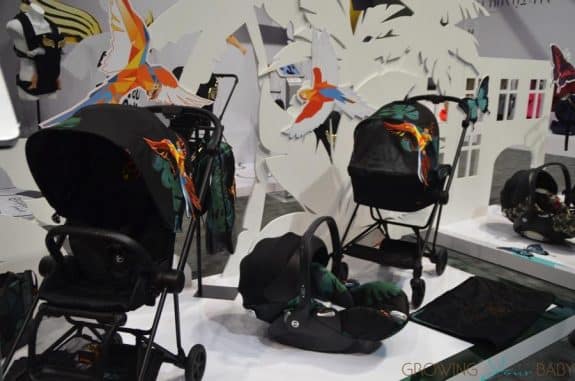 In the new year look for the company to come out with a new baby carrier, a travel stroller, plus a few designer collaborations that are out now!
As a follow up to their popular Priam, Cybex will be introducing a more compact version called the Mios.
Weighing in at just 20lbs, this stroller will be travel system compatible and will also take a bassinet.  Just like with the Priam, the Mios while offer a lie-flat stroller seat that will accommodate little ones from birth.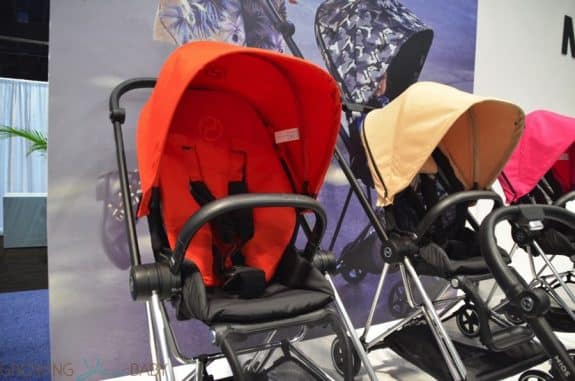 There will also be the option for your child to face you or face the world.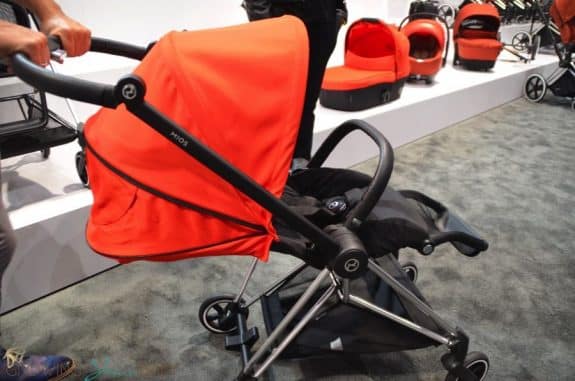 The coolest feature about this stroller, however, is the mesh seat.  This will be perfect for families who are traveling to warm climates because it will allow the air to flow through the seat to keep their child comfortable.  If you need it, you will also be able to add a seat pad for colder days.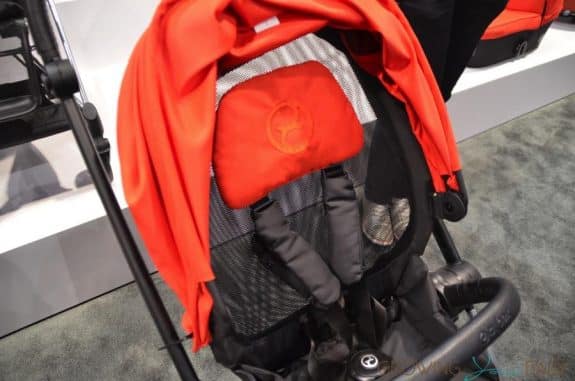 Look for the Mios to be out in the Spring.
This year Cybex paired up with the world of interior design with the launch of a furniture and colorful accessory line with Marcel Wanders.   The collection, which includes a high chair, floor chair, rocker, and a storage unit, is created in modern fabrics with a playful embroidered design.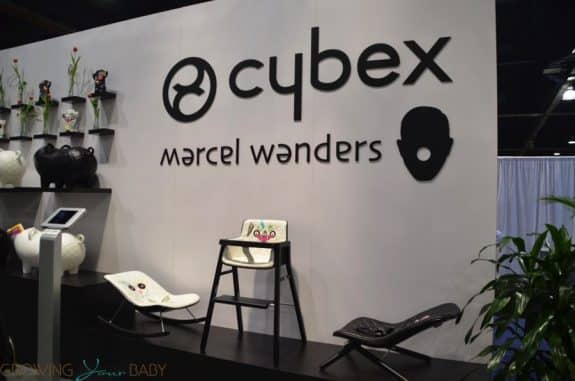 'Furniture for babies should be stylish but fun, contemporary and simple yet safe. We have created a beautiful collection of design pieces that fit so well into parents' contemporary urban lifestyle that the arrival of a newborn does nothing to disrupt how the parents live'   ~ Marcel Wanders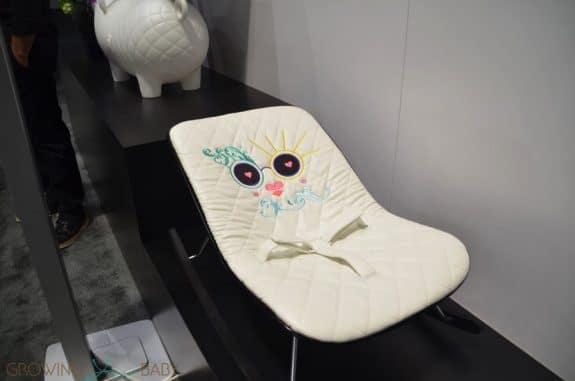 Parents will have a new way to transport their babies in the new year with the addition of the Fashion Baby Carrier(possibly, not the official name). This carrier is a hybrid that gives parents the structure on the front with the comfortability of a wrap.
There will be 3 carrying options, a hood to shield your child from the elements and parents will be able to choose from a variety of chic and modern fabrics.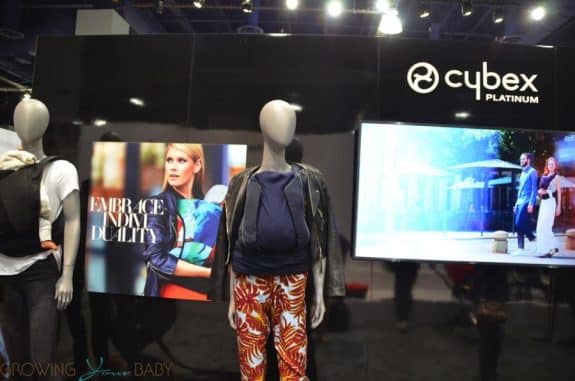 Also new this year is the gorgeous Butterfly Collection.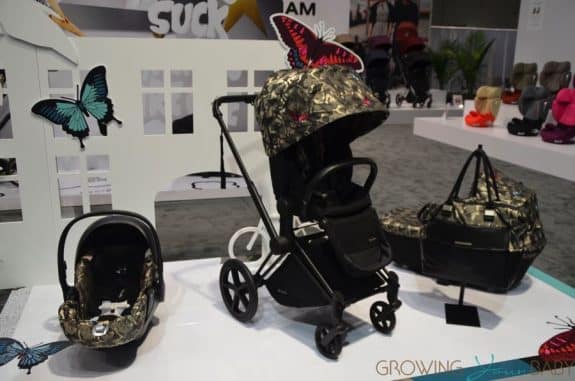 The bright butterflies make themselves at home on the camouflage landscape, and contrast vividly with the dominant pattern of the stroller: a visual highlight, instead of a camouflaged object, in the urban jungle!
For parents who are looking for more of a tropical look, Cybex has also released the new Birds of Paradise collection.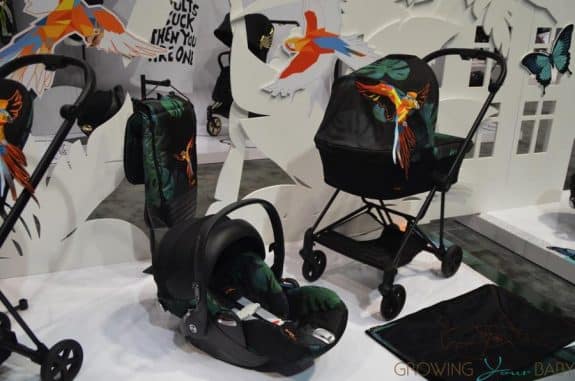 Look for both special edition fabrics to come on the Priam, Cloud Q Infant Car Seat, the carry cot, diaper bag, foot muff, umbrella and fashion baby carrier.
---
[ad]